After playing with the Red Sox since the 2018 season, J.D. Martinez will no longer be with Boston starting in the 2023 season. Martinez, who signed a one-year, $10 million contract with the Los Angeles Dodgers on December 29th, took a considerable pay cut when compared to the five-year, $110 million contract with the Red Sox, but explained his reasoning for entering free agency as well as his thoughts on the possibility for resigning with the Sox in a recent podcast interview.
"I wanted a team that was going to be in October, be in the swing of things all year and give me a chance to win," Martinez said on "The Bradfo Sho" podcast. "I didn't want to get stuck with the Red Sox getting the guy they wanted and me left (feeling) wondering where I was going to go."
The "Red Sox getting the guy they wanted" comment referred to ex-Dodger Justin Turner, who signed with the Red Sox for a 2-year, $21.7 million contract a few days following J.D. signing with the Dodgers. Martinez admitted that the buzz about Turner signing with the Sox factored into his consideration for leaving the team.
"A situation occurred where at the time they had the offer out to JT," Martinez said. "… Everybody talks … This was an offer that came up seeing if it was something I was interested in doing. Obviously, it was a little bit of a pay cut, but if I held up maybe I could have gotten more."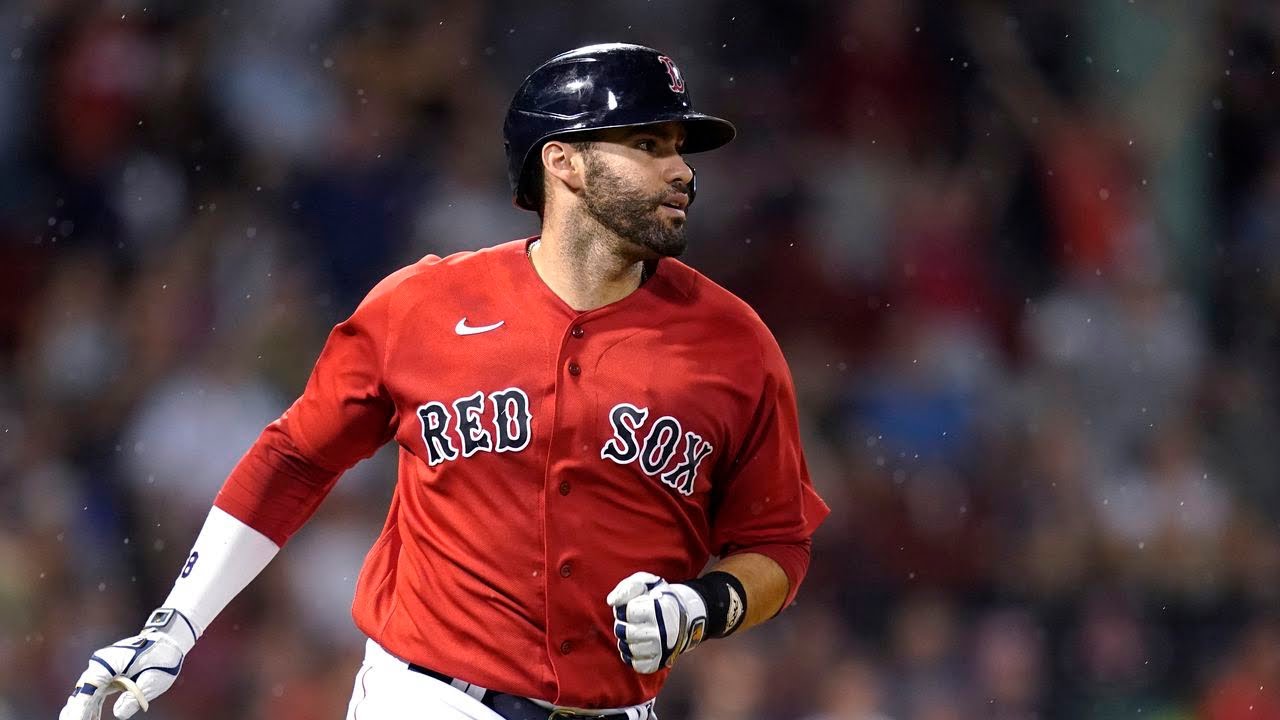 The 35-year-old Martinez, who batted over .300, and had over 30 homeruns (43 in 2018 and 36 in 2019), along with over 100 RBIs, in his first two seasons for the Red Sox, failed to reach those highs again after suffering a freak ankle sprain tripping over second base in the 2020 season, one which caused him to play only 54 games. Martinez struggled in the second half of last season with the Sox after a hot start to the season that saw him make the American League All-Star team, finishing the season with a .270 batting average, .790 OPS and 16 homeruns.
Dodgers manager Dave Roberts confirmed that Martinez will serve as the Dodgers' everyday designated hitter to start the 2023 season.
"I don't expect J.D. to DH 162 [games]," Roberts told the Los Angeles Times. "But he's gonna be the guy who is gonna be in that position 99.9 percent of the time."
What do you think of the comments made by J.D. Martinez on leaving the Red Sox. Do you think he'll find success as the DH in the Dodgers' lineup? Let us know what you think in the comments.