Former Brooklyn Nets forward Kevin Durant made his debut with the Phoenix Suns on Wednesday and helped lead them to a 105-91 win over the Charlotte Hornets. Durant scored 23 points with six rebounds, two assists, and two blocked shots, an impressive showing considering he was both getting acclimated to a brand-new team and offense as well as shaking off rust from an MCL injury which had kept him sidelined since January.
Although Durant's first outing with the Suns was a favorable one, Hall of Famer Charles Barkley still had some choice criticism for the 34-year-old, two-time NBA champion. Specifically, Barkley asserted that Durant has to win a championship with the Suns to fortify his stature as an all-time great in the NBA.
"Kevin gets mad at me when I point this out," Barkley said during an ESPN First Take segment. "If you go back and look at LeBron (James), who I really admire and respect, he said this. I did not say this. (He said), 'I had to win a championship without Dwyane Wade to get old heads' respect.' Kobe Bryant said this, too. He said, 'I have to win a championship without Shaq to get these old heads off my back.' I hold Kevin Durant to the same criteria. I don't care what the media says. I don't care what the fans say."
Barkley did concede that Durant was one of the best players in the history of the league but that he'd have to prove himself on a team that wasn't overly stacked like the Golden State Warriors to further cement his legacy.
"He's an all-time great. But when it comes to being mentioned with some of these other guys, he's gonna have to win a championship where he's the leader of the team and he's the best player," Barkley added.
As is custom with Durant and criticism, he was quick to respond.
"It's not gonna stop me and how I approach the game," Durant responded.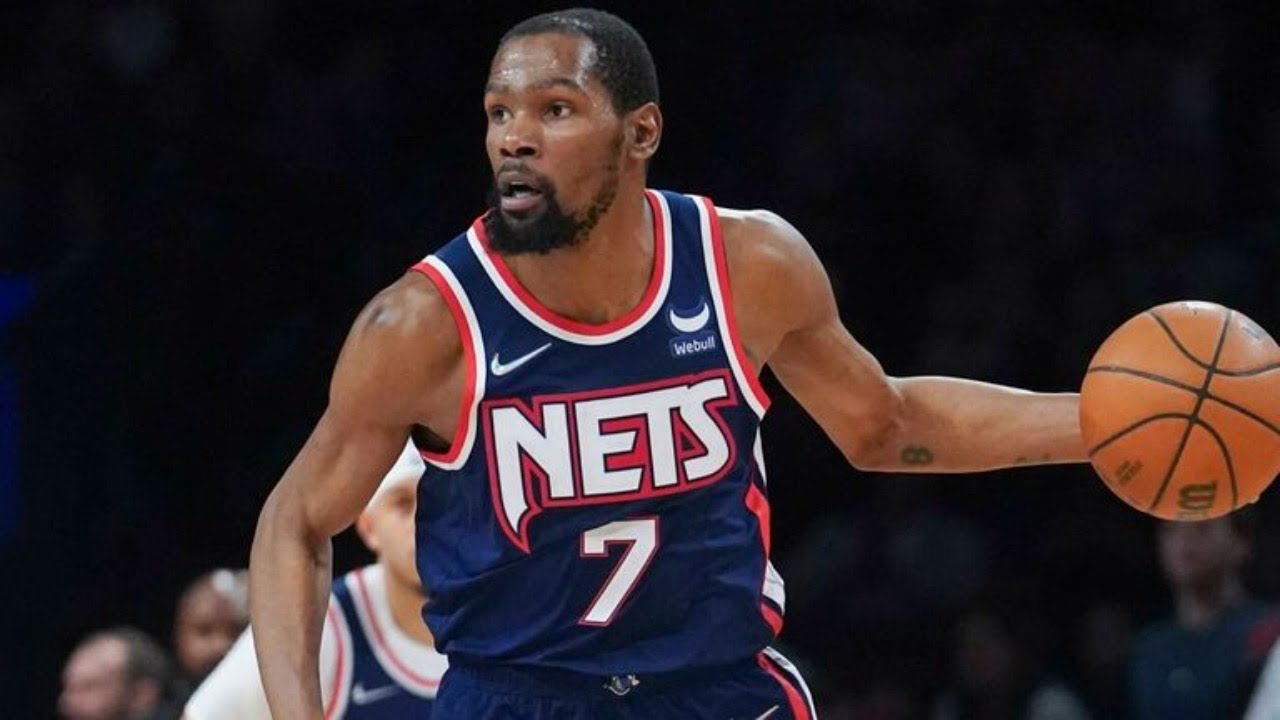 "Because, at this point, they're saying, 'Go play with Scoot Henderson and win a championship, and then we'll give you credit,'" Durant replied. "I don't need no credit from y'all, no credit from (Barkley), no credit from Shaq. Y'all don't ever have to watch me play ever again. Don't talk about me if you don't (rock) with me. I'm not gonna stop doing what I do. Everybody has their opinions, man."
The Scoot Henderson comment made by Durant refers to a 19-year-old currently playing in the NBA G League who is expected to be a top pick in the upcoming NBA draft.
Durant added that when it comes to "leading a team," he'll leave that responsibility to the head coach. Durant just wants to play ball to the best of his ability.
"As far as leading a team, I don't need to coach no team," Durant added. "Whatever happens, we do it together. (Monty's) the leader, he's the coach. The GM puts the team together. I'm supposed to go out and hoop. That's my job."
Do you agree with how Kevin Durant responded to Charles Barkley's criticism? Does Durant have to further prove himself as a player to etch himself as an all-time great?