Francis Ngannou leaving the UFC has been the talk of the MMA world this past weekend; it was announced on Saturday that the 6'4," 258-pound, reigning heavyweight champion could not come to contract terms with the promotion after a ten-year career where he compiled 17 win and 3 loss record, including 12 wins by knockout and 4 by submission.
Although UFC president Dana White proclaimed that Ngannou leaving the UFC was due to the champion being "in a place right now where he doesn't want to take a lot of risk" and wanting to "fight lesser opponents and make more money," UFC welterweight Matt Brown strongly disagreed with White's announcement, asserting that Ngannou isn't trying to avoid fighting anybody in the UFC but understands the point of view White is trying to push with his comments.
"If you think of politicians or Dana [White] speaking, you're speaking to the lowest common denominator here," Brown said on The Fighter vs. The Writer podcast. "You're not speaking to the people that are educated.
"You're speaking to the casuals. Those are the people you're pandering to the most when you're saying stuff like that. A lot of them probably believe it to be honest. They'll buy into anything because they don't know the ins and outs of it."
Brown further likened White's statements to a politician beguiling the public.
"It's very similar to how politicians say different things. They're just saying things that the mainstream mass people are going to buy into," Brown continued.
"Those who really know, know Francis isn't scared of anyone. We'll have listeners on here that will understand and they'll listen to us and say they're right. But there's millions of other people out there who will buy it."
Brown went on to name a list of fighters who Ngannou had defeated in recent fights, reinforcing the notion that Ngannou leaving the UFC wasn't on account of him ducking top competition — because in reality, he was steamrolling the majority of top ranked fighters.
"That narrative worked for other guys for sure, whether it was true or not, we could maybe buy into it a little bit," Brown said. "With Francis Ngannou it's like wait a minute. This dude just beat the best heavyweights in the world.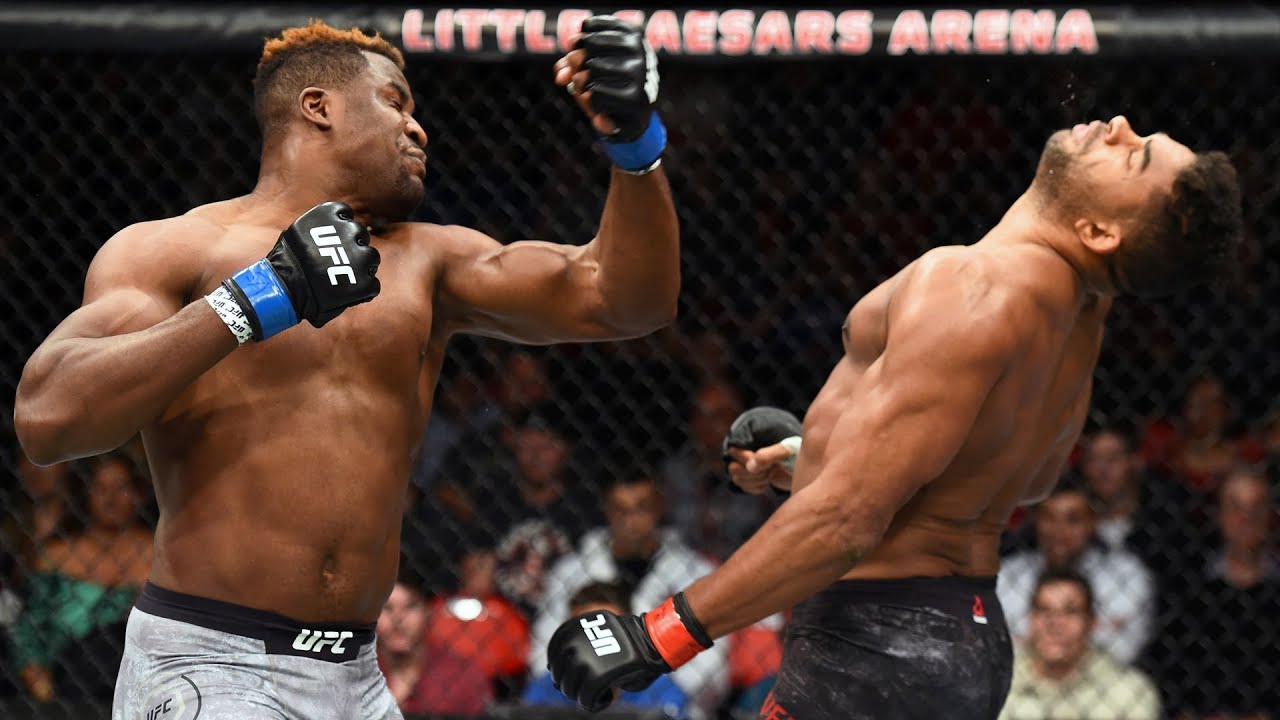 "Did you see what he did to Alistair Overeem? I don't think he's scared of anyone. He beat Stipe [Miocic] handily. Come on, man. I don't think anybody's buying into that for Francis."
Brown went on to state that Ngannou leaving the UFC is perhaps the biggest loss the organization has ever suffered.
"I can't think of a bigger loss," Brown said. "I think Francis is either in his prime or very close to his prime. He's the champion. He smashed the top guys in his weight class. I can't think of anyone [who was a bigger loss]."
Will Ngannou's decision to leave the UFC for greener, higher-paying pastures be the right move in hindsight? Brown isn't sure, but he says he does hope Ngannou finds what he's looking for.
"He knows in the UFC, this is his only option — he's got to fight the next toughest guy and that's how you make money and however much they're able to pump up the next guy is however much money he can make," Brown said. "Now at least he has options.
"If he goes out there and does some great things, he can be one of the wealthiest athletes in the world. If he goes out and loses or something, of course, his stock will go down and it won't be that much. It seems to me that he's betting on himself here. He thinks he's going to go do some great things and he wants to have that availability to do that."
Ngannou was rumored to be in negotiations to fight Jon Jones before his departure from the UFC; in Ngannou's place, Ciryl Gane will take on Jon Jones at UFC 285.
What are your thoughts on Francis Ngannou leaving the UFC? Will he be able to find greater success alongside pay outside of the organization or will his name be marred by White like past UFC fighters like Tim Sylvia, Tito Ortiz, BJ Penn and Ken Shamrock? Let us know what you think in the comments.