Francis Ngannou spoke for the first time since departing from the UFC, being stripped of his title, and becoming an unrestricted free agent — a move which president Dana White claimed was because the 6'4," 258-pound heavyweight wanted to "fight lesser opponents and make more money."
"Overall, I'm good," Ngannou said on The MMA Hour with Ariel Helwani. "I have no stress. I feel very good about it. I'm very happy. I know that I did everything right. I don't have any regrets. I wouldn't do anything differently if I had to do it again. I would do the same thing. I'm very happy. I'm very satisfied. On the other hand, this is a sport. This is business. I have my personal life in Cameroon. I'm with my family. At the end of the day, this is what matters. I have my balance in life. I'm doing very good. Don't you worry about me."
Perhaps Ngannou doesn't seem overly concerned with himself because in his UFC negotiations, he expressed concern for other fighters, particularly the ones who weren't being offered multi-million dollar contracts or a deal that according to White, would've made Ngannou the "highest paid heavyweight in the history of the company – more than (Brock) Lesnar, more than anybody." To Ngannou, it wasn't all about the money.
"I hear them talking about money. Obviously, money is a part of it, but it wasn't all about money. I need some stuff," Ngannou said. "And they would never talk about those [sic] stuff. It's very interesting how they kind of pick what they're gonna talk about. They don't talk about what the negotiation was about.
"They just talk about the money that they (offered) me that could've made me the biggest-paid heavyweight in the history, which is how much? They can't tell," Ngannou continued. "Biggest than who? Nobody knows what (anybody) gets. So it's all their narrative. They control that narrative which cannot be proven. So I don't believe that, but I wish it could've worked. I really do, and I really wanted (it to), but not at any cost."
Alternatively, instead of just a big contract, Ngannou made it clear he wanted other benefits that would affect the prosperity of the UFC roster in its entirety, which included the opportunity for sponsorships, health insurance and a fighter advocate to be present in board meetings.
"What I've learned is you don't go to the table of negotiation expecting to have everything that you want. But at least you want your partner, the other side, to show your willingness or to at least try," Ngannou said. "I asked for a lot of things, which doesn't mean I was expecting all those things. I was expecting at least one or two of those things. I asked for the right of a sponsorship, which we've been ripped of. We can't have sponsorship. I asked for health insurance. (I) couldn't have (it). I asked for a fighter advocate, somebody in the board meeting who will advocate for the fighters. I asked for that. I couldn't have those stuffs that I asked for. I just wanted (them) to know that there is something that I do want. I also wanted them to think (about) that, at least in consideration."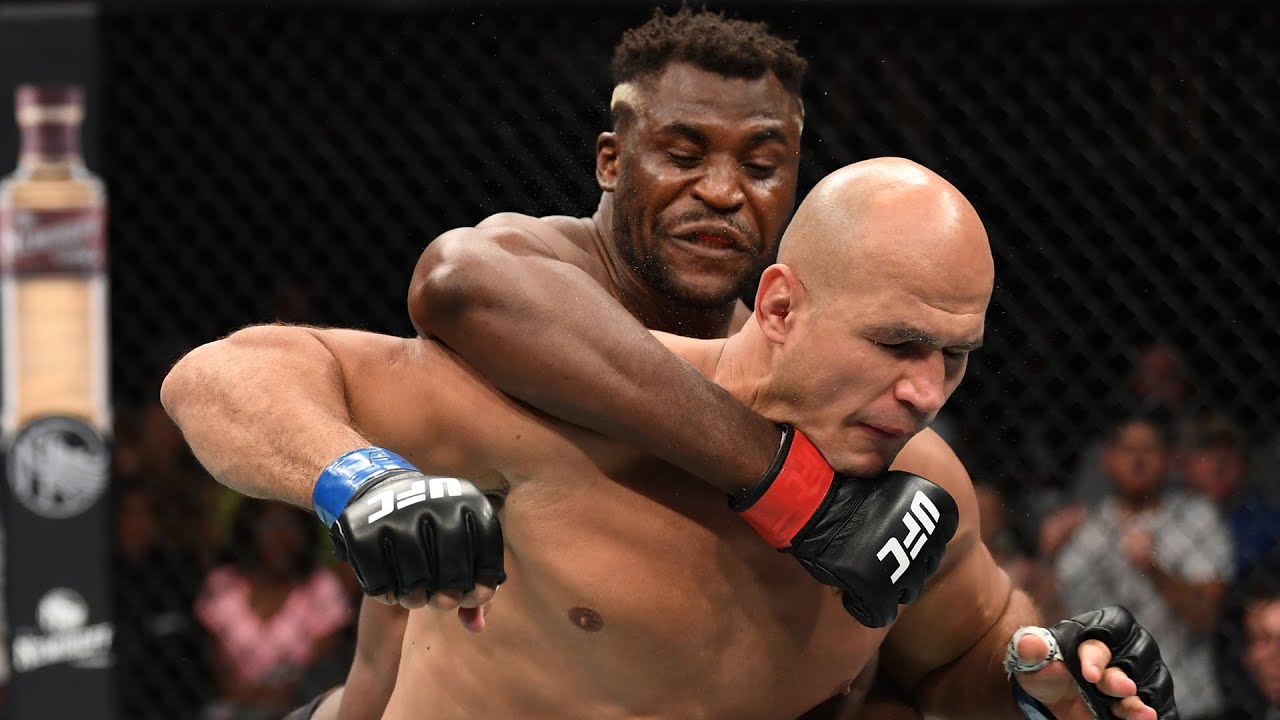 Ngannou added that while benefits like health insurance were not outside of his own reach, what about the fighters that were still grinding their way up the rankings?
"How about those guys at the bottom?" Ngannou stated. "They can't really afford that health insurance. I have been there, so it's something I still carry in my heart."
Boxing was also another point of contention in the contract. Apparently, boxing while under contract in the UFC wasn't allowed.
"[Boxing] is something that I'm not taking my eyes off," Ngannou said in an interview with TMZ Sports from January 2022. "This is going to happen either way, and even if I stay — even if or when the UFC and I, we finally, we finalize a deal, the boxing part has to be into it, because I can't see myself to retire without boxing."
Ngannou elaborated in his interview with Helwani, "In that contract, I'm not free. In that contract, I'm not independent contractor. I have no right. I have no power. I hand over all the power to you guys. I've seen in the past how you can utilize your power on me and I don't want that to happen again."
As for his future plans, Ngannou revealed, "I still want to achieve something in boxing and I want to stay in MMA as well. I discovered MMA first in my life and I feel like I have some mileage to give in my sport. In a perfect world, I go out there get some boxing match then get some MMA, depending on the challenges that are out there.
"If they are out there," Ngannou continued. "I want to fight the top guys in boxing. I don't know, I think Fury has retired and come back. I don't know where Fury is right now, but now it is time."
Jon Jones, who was rumored to be Ngannou's next opponent, is now slated to face Ciryl Gane at UFC 285 in Vegas.
What do you think of the fact that Francis Ngannou requested more rights for fighters in UFC negotiations? Do you think he was right to walk away from the UFC or should he have taken the lucrative contract? Let us know what you think in the comments.