Reigning UFC lightweight champion Islam Makhachev (25-1 MMA, 14-1 UFC) may have beaten Charles Oliveira for the title in convincing fashion (submission in the second round) when they faced off for the first time at UFC 280, but fellow lightweight Dustin Poirier thinks things could go differently in the rematch.
Oliveira (34-9 MMA, 22-9 UFC), who has wins over every top five lightweight in the division, Poirier included, is coming off an impressive first-round TKO of Beneil Dariush, the latter of whom many thought was the only one who matched up well enough with Makhachev to beat him prior to his loss to Oliveira. Poirier believes that mindset played a big role in Oliveira's loss to Makhachev, and that if Oliveira displays the same mentality he showed against Dariush, himself and Michael Chandler, he'll be able to secure a win against Islam.
"If Oliveira's mindset is in, if he's the same guy who fought me, who fought (Michael) Chandler, I think he can win that fight," Poirier told Mike Bohn of MMA Junkie. "I don't think he wanted to fight in that title fight. He looked like he didn't want to be there. He quit on himself, it looked like."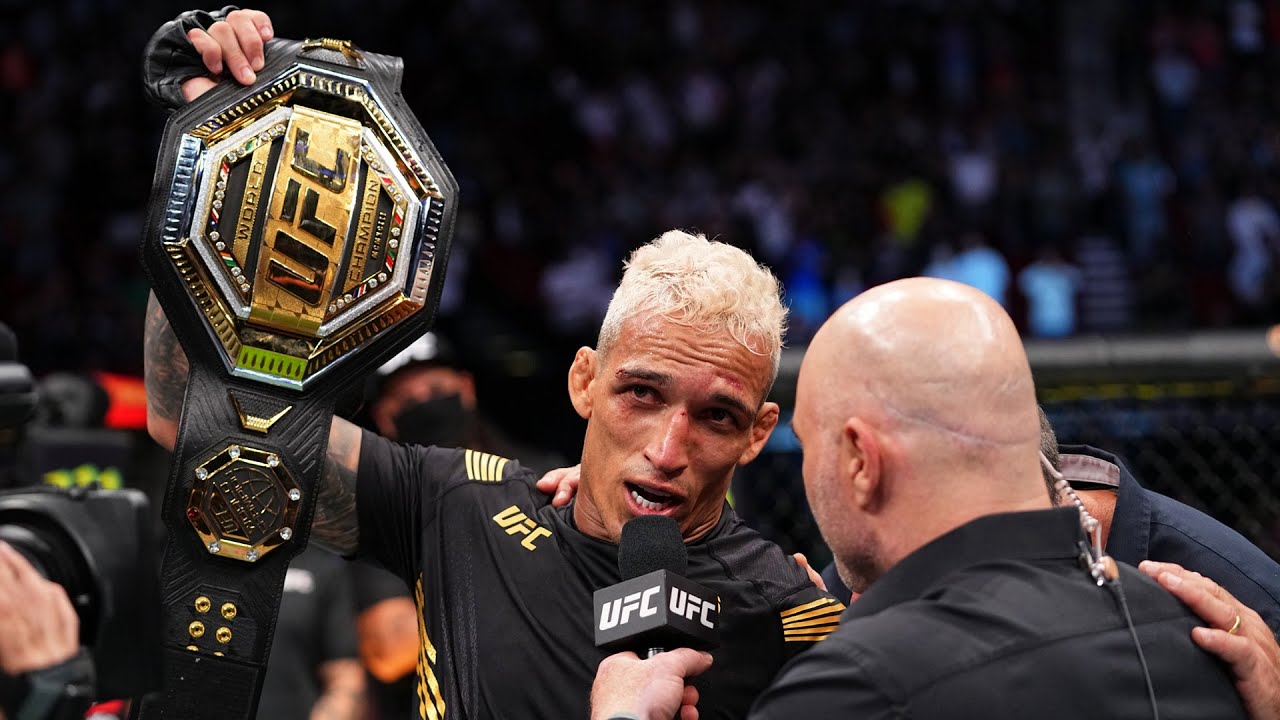 "That's my opinion," Poirier continued. "But I know personally he has the skills to beat the best guys in the world, and he has done that time and time again. If he goes in there with his mindset locked in, ready to go, I think he can beat him."
Poirier (29-8 MMA, 21-7 UFC) was in contention to face Makhachev at UFC 294 after Charles Oliveira had to withdraw due to a deep forehead cut sustained during training. The fill-in role eventually went to Alexander Volkanovski, a fight which Islam won by KO in the first round. Poirier thinks that Makhachev will only continue to grow as a fighter after that impressive showing at UFC 294.
"He's been competing for a long time. He's the champ. He's defending his belt. He's only going to continue to get better," Poirier said. "He's surrounded by great guys, a great camp, great team, and he's going to continue to get better. Everybody's getting so good at everything. Looking at somebody as a one-dimensional fighter – those days are kind of gone."
Do you agree with Dustin Poirier that Charles Oliveira can beat Islam Makhachev 'if he goes in there with his mindset locked in?' Are you looking forward to seeing the rematch between Oliveira and Makhachev? Let us know in the comments.