Though it seemed initially that the UFC was leaning towards a Conor McGregor vs. Tony Ferguson coaching matchup for the upcoming 31st season of The Ultimate Fighter, it was confirmed over the weekend that the actual featured matchup would be Conor McGregor opposite Michael Chandler and that the end of the season would culminate with the two taking each other on in the octagon.
One of the biggest questions surrounding McGregor's return to the octagon is in which weight class said fight would take place, considering how much McGregor has bulked up in the time since his last fight, where he broke his leg in the first round of his third fight with Dustin Poirier at UFC 264 in July 2021.
McGregor has also seemed enamored with his newfound weight, as demonstrated in the commentary he made following former lightweight champion Charles Oliveira's fight with Justin Gaethje, which Oliveira won via submission in the first round. Following the fight, Oliveira took to social media, stating, "This is a message to the entire division; I am a problem for the entire division. I am the enlighted, I am the champion, this is my title and it should be here," said Oliveira. "Dana White, I don't care [who I fight next], I'm not going to choose. Hey, Conor McGregor, are you going to come back or are you going to run away?"
McGregor responded, "I'm not sure I wish to cut the weight," he said. "I am really enjoying being built like a refrigerator. I feel I want to fight at this size just to watch it back lol. But I'd love to fight the Brazilian, 100 per cent! I love Brazil and I'm unbeaten against Brazil. All KO's. I've some thinking to do."
Any ambiguity for which weight class the fight will take place in has been cast aside however, as the latest episode of The Ringer MMA Show on Spotify confirmed that Conor McGregor vs. Michael Chandler is scheduled to take place at welterweight.
"We were talking about the weight, I've confirmed it's 170," Ariel Helwani said on the show. "I just wanted confirmation, for it to be 100%. So that's an interesting little wrinkle, especially for Chandler who isn't used to fighting at that weight."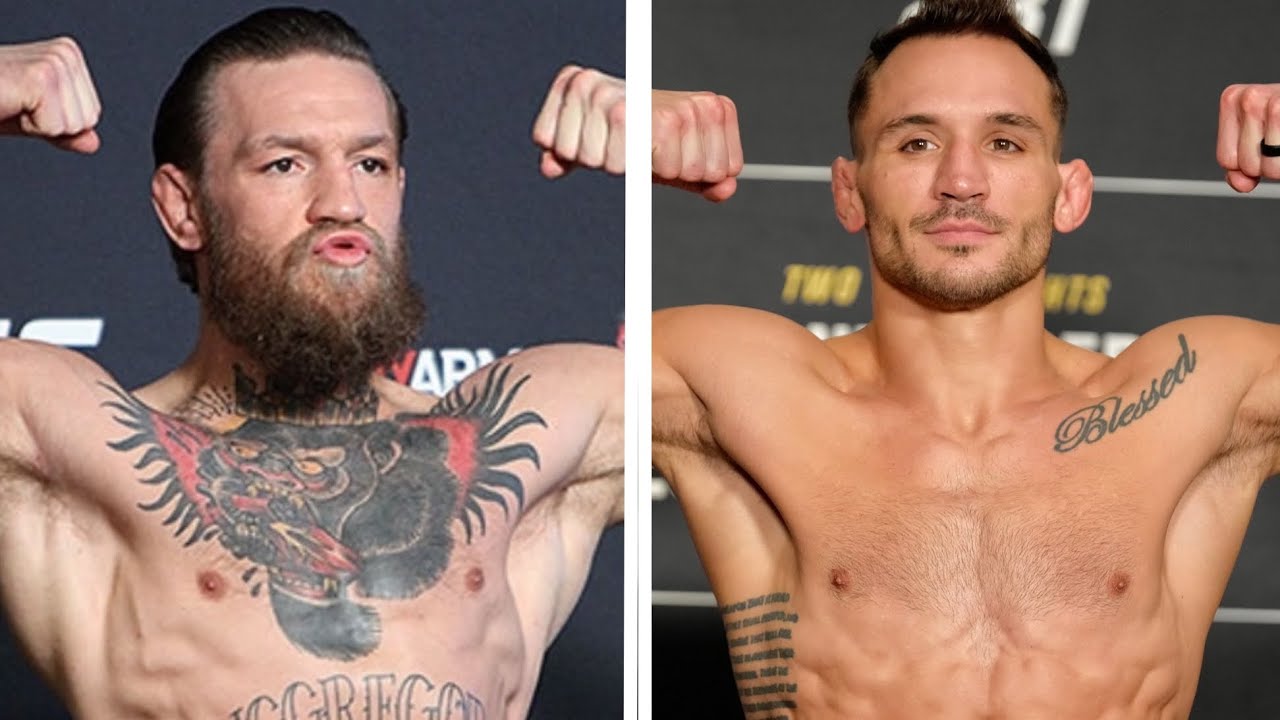 The Conor McGregor vs. Michael Chandler season of The Ultimate Fighter is scheduled to air from May 30th to August 15th, with the plan for the actual McGregor vs. Chandler bout to take place in September. The series will air on ESPN and ESPN+.
Michael Chandler recently appeared on the ESPN MMA show on YouTube and gave his prediction for how his upcoming fight with Conor McGregor will go.
"I believe I finish Conor in the second round," Chandler said. "That's my 'Mystic Mike' take on this, later on this year whenever it is."
McGregor replied to Chandler's prediction with a simple "😂" emoji.
What do you think of the fact that the Conor McGregor vs. Michael Chandler fight is confirmed to take place at welterweight? Do you think the fact that Chandler has never fought at the weight before will factor into the match at all? Let us know what you think in the comments.