Bellator CEO Scott Coker believes that his mixed martial arts promotion has an ace up its sleeve when it comes to securing former UFC heavyweight champion Francis Ngannou into their ranks and that's thanks to Bellator being a part of the Showtime Sports family.
Ngannou, who announced his departure from the UFC in January after being unable to reach new contract negotiations with UFC President Dana White, cited the freedom to pursue boxing and more rights and benefits for fighters within the organization as the primary reasons for his refusal to resign.
Coker says pursuing boxing wouldn't pose any problem with regards to Francis Ngannou joining Bellator.
"We will invite him, but more importantly is when we can sit down and really talk some business and see if there's a fit," Coker said on The MMA Hour with Ariel Helwani when asked if Ngannou would be a special guest at Fedor Emilianenko's retirement fight against Ryan Bader on Saturday. "If Fedor fights, if he wins the title, he actually would be the champ until we have the new fight, which would not include him."
Coker added, "Listen, Francis Ngannou would be a great addition to any roster. We would be a great fit because we have Showtime Boxing, he could do boxing and he could do MMA with us. So it would be a one-stop shop for him."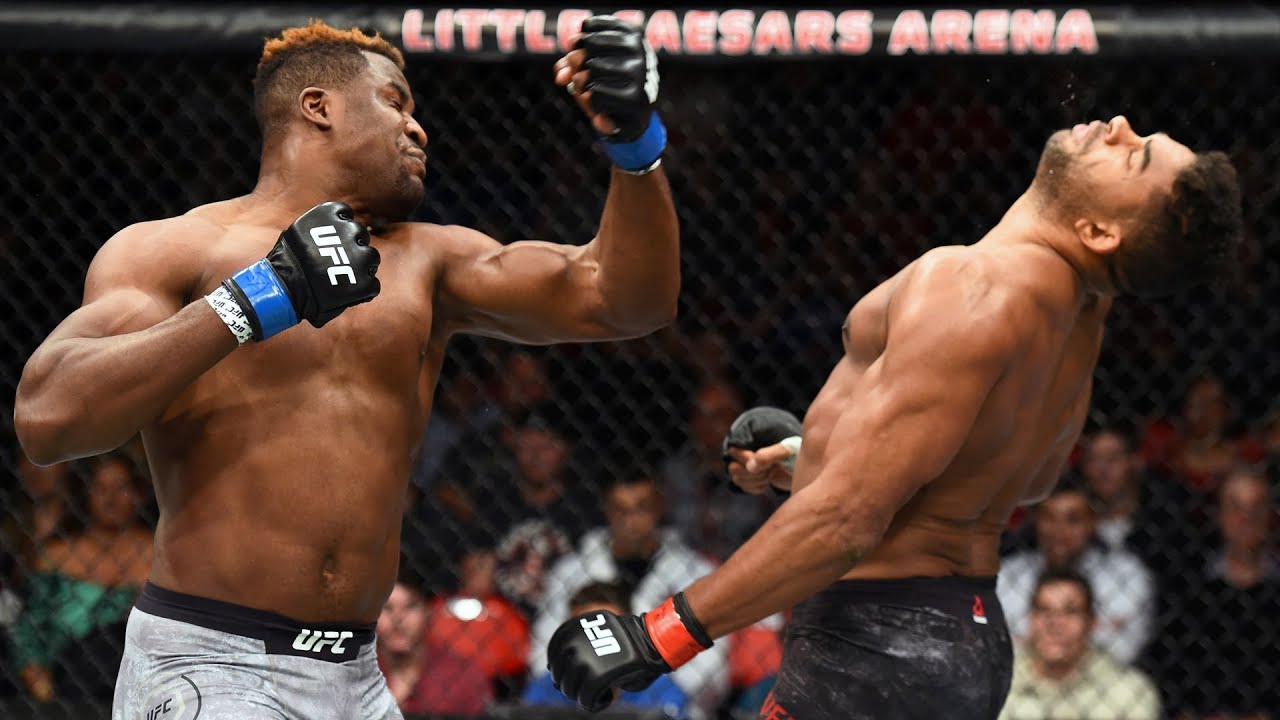 If Fedor Emilianenko defeats Ryan Bader at Bellator 290, he would win the Bellator Heavyweight championship but immediately relinquish the title upon his retirement, meaning the title would be vacant thereafter. If that were the case, Ngannou would immediately make for an interesting candidate for the vacant Bellator heavyweight championship's contention.
"Of course, there's interest," Coker continued. "Anytime there's a free agent at this level, we're talking to everybody all the time, and Francis somebody that we would have high interest in and I know there's dialogue going on and I look forward to a sit-down in the very near future."
At this time it's still unclear which avenue Ngannou will pursue, whether it be jumping right back into MMA or jumping into the boxing ring for a sizeable paycheck opposite Tyson Fury or Anthony Joshua. Whatever the case, Coker says at the very least as sit-down conversation regarding Francis Ngannou joining Bellator will take place.
"Basically, it's just preliminary discussions to set up a meeting face to face, so we can have a good conversation and get to know each other," Coker said.
What do you think of the prospect of Francis Ngannou joining Bellator? Does the allure of being able to fight in Bellator plus the option to practice the sweet science under the Showtime Boxing banner sweeten the deal for the former UFC heavyweight champion? Let us know what you think in the comments.