Bellator heavyweight champion Ryan Bader is the only fighter that can claim to have gone against MMA legend Fedor Emilianenko twice and won both times. In his second meeting against "The Last Emperor," Bader won once against in the first round by TKO. It's an accomplishment of the highest order for any heavyweight fighter in the sport to add to their resume, though like a true champion, Bader made it clear that his respect for Fedor as a legend of the sport was there no matter what happened in their rematch.
Bader, who is currently on a three-fight winning streak in Bellator after Saturday's performance, isn't ready to rest on his laurels just yet. There's another heavyweight with plenty of renown attached to his name that he'd like to face, former UFC heavyweight champion and new free agent Francis Ngannou. And Ryan Bader wants to fight Francis Ngannou to further legitimize his legacy.
"I kind of talked about this the other time, when he signs the contract or whatever, then we could talk about it," Bader said when asked about facing Ngannou in the Bellator cage. "I mean, Tyson Fury's calling him out and all that. I assume he is going to go and box instead. You know, once he signs with Bellator, we could kind of cross that bridge. But I'm looking to fight before that, so if it happens down the road, cool. But we'll kind of see on that."
While Bellator president Scott Coker has expressed interest in signing Ngannou, Bader doesn't think Ngannou will sign with the organization; either way, he's ready for the fight to further cement his legacy as a heavyweight fighter.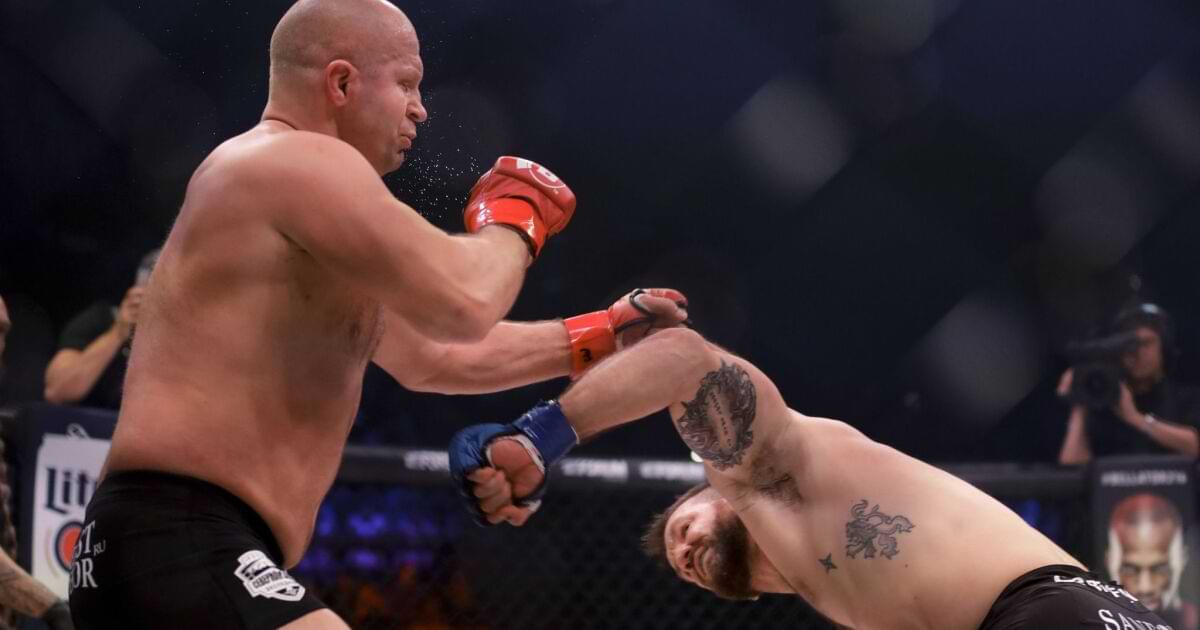 "He's not signed, first off. I don't think he's going to come here but if he does, awesome," Bader said. "I think he's one of the best heavyweights in the world and to get to go out there and beat him, and there's no question like, 'Okay, I'm legit!' Even though people are always gonna talk this and that… If a deal is signed, cool… it's one of the ones down the road for sure."
When asked his thoughts about the renown surrounding Ngannou as well as the hype such a fight would garner against such an imposing opponent who had to relinquish the UFC heavyweight title as a result of not being able to come to new contract terms with the company due to his concerns surrounding "fighter's rights" and the freedom to pursue high-profile boxing matches, Bader said he's just ready to do his job.
"I don't really care… Not too much. I fought everybody in this whole damn sport you know, it's just not one of those things where I'm like, 'Hell yeah, let's do this!' I'm just going out there [like] who's next? Cool. Do my job, get my paycheck," he concluded.
Update (2/10/23): Ryan Bader doubled down on his sentiment that he wants to fight Francis Ngannou if the latter signs with Bellator in a recent video with The Schmo.
"Yeah, I mean Bellator, we'd love to have him, [I] would love to fight him," Bader said. "So, it's one of those things, we'll see where he goes, do I think he goes back into MMA, I don't know… but if he does come to MMA, I'm the guy with the belt. We'll be fighting."
What do you think of the fact that Ryan Bader wants to fight Francis Ngannou to further legitimize his legacy? Do you think Ngannou will sign with Bellator? Do you think Bader would be able to beat Ngannou? Let us know in the comments.