Ryan Bader, the defending Bellator heavyweight champion takes on Fedor Emilianenko for the second time this weekend at Bellator 290, a rematch of their fight at Bellator 214 in January 2019, which Bader won via a first round knockout. Ryan Bader vs. Fedor 2 won't just be a rematch with "The Last Emperor" looking to avenge his loss however — it'll also be Fedor's retirement match.
Bader recognizes that many fans of the MMA legend wouldn't mind seeing Fedor grab one more win before hanging up four-ounce gloves and walking away from the sport forever, and it's a bittersweet feeling to be the one to face Fedor in his last match ever — but he's also got a job to do.
"No, he deserves it," Bader said on Wednesday during the Bellator 290 pre-fight news conference when asked about Emilianenko rematching him for the Bellator heavyweight championship. "He's a legend of the sport. I respect that man, and he's a good human being. Don't get me wrong: I know, walking in there, that I'd be doing the same. If I'm watching Fedor's last fight, I'm cheering for him. I like to do that. I like to see these legends go out on top."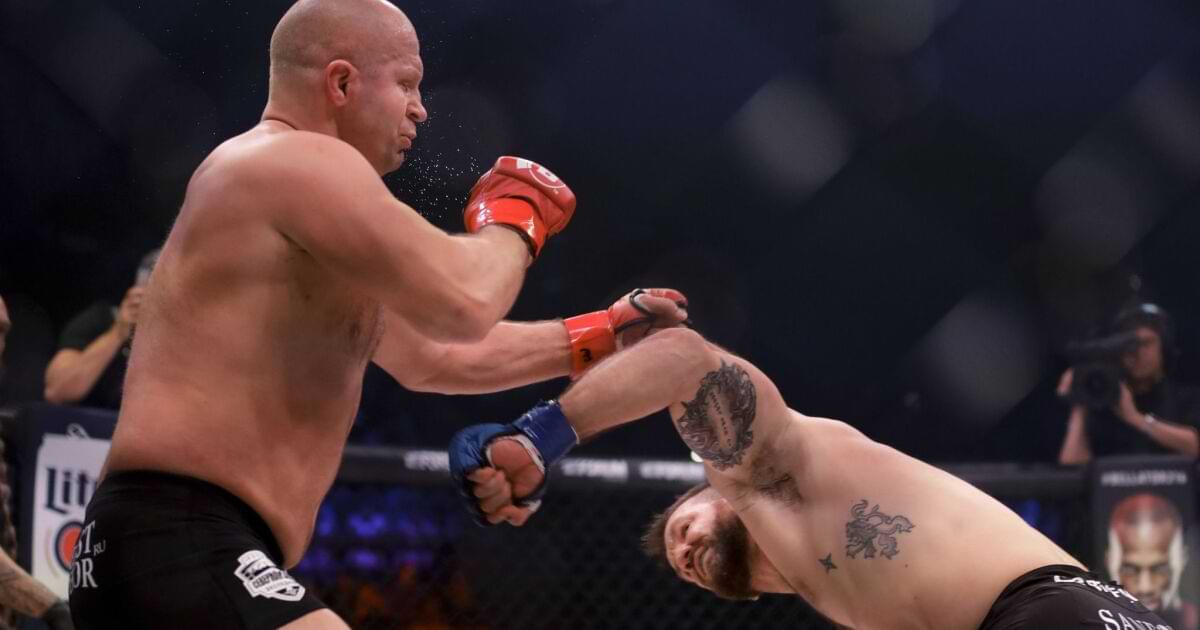 Bader continued, "Make no mistake: I know people are gonna be rooting for him. But on the flip side, I have a job to do, and my job is to go out there, spoil that party, go out there, and do what I came here to do, retain that belt, win that fight, and move on. All the best. There will be respect there no matter what."
Bader went on to explain that in this situation, "he's the bad guy" but he's also the fighter who the 46-year-old Fedor chose to face in his retirement fight.
"Me going out there doing my job and winning, you know, I'm the bad guy taking that away from him," Bader said. "… But I'm in that position. What am I gonna do? Just go in there and fold up for him? I've got to do my job. I respect that guy a lot, what he's done in this sport, also as a person. But I've got a job to do at the end of the day."
Ryan Bader vs. Fedor 2 will be the main event of Bellator 290, which takes place this Saturday at the Kia Forum in Inglewood, California.