Jon Jones will make his return to the octagon against Ciryl Gane at UFC 285, a fight that will see him move up to the heavyweight division in an attempt to capture the UFC heavyweight title after a three-year-absence. Jones made it clear that there's no pressure of him making his way back up to the top of the UFC pound-for-pound rankings as he has his eyes set on a much bigger prize.
"I want to perform at the highest level possible," Jones said to Jimmy Smith of MMA on Sirius XM. "I want to look great, and not only do I want to win, I want to dominate, but no, I'm not really thinking about the pressure of being pound-for-pound king. We all have our time of looking the absolute best in the world. I'm fighting for something that I believe is bigger, which is the greatest of all time, and I do believe a victory over [Ciryl] Gane solidifies that."
Jones was the top rated pound-for-pound fighter in the UFC at one point, but due to his three year hiatus he has naturally slipped from the top spot. His fight with Ciryl Gane at UFC 285 will determine whether or not he fades from the rankings entirely or climbs back to the top. As of this writing, Alexander Volkanovski, despite losing in a close fight to UFC lightweight champion Islam Makhachev at UFC 284, is still the #1 pound-for-pound fighter in the UFC.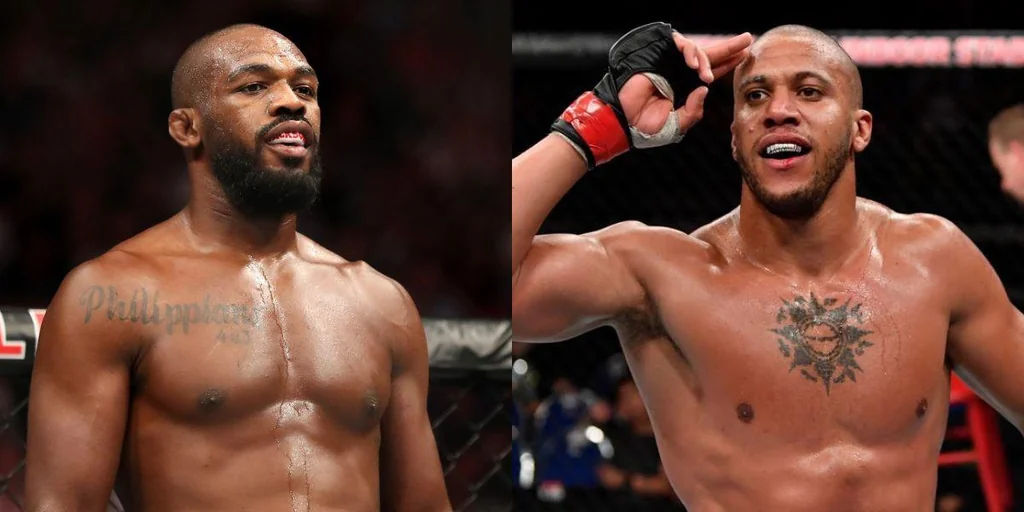 Jones also explained what the impetus was for his move to the heavyweight division, with the former champion citing "boredom" and a distinct lack of nervousness and fear with the light heavyweight division being his primary reasons.
"I stopped studying footage as much," Jones explained. "I started just looking forward to another day at the office. The fear was gone – I didn't really fear these guys, and I wasn't happy with my pay either… I just wanted more. I wanted to be nervous again. I wanted to have fear again. I think fear is healthy, and now we're in this position. The heavyweight division has never been scarier, and I'm glad to be right in the middle of it."
Jon Jones (26-1-0) vs. Ciryl Gane (11-1-0) will take place on March 4th at UFC 285 at the T-Mobile Arena in Las Vegas, Nevada.
What do you think of the comments made by Jon Jones on his fight with Ciryl Gane? Do you think with a win over Ciryl Gane that Jon Jones should be considered the greatest fighter of all time in the UFC? Or should he just be moved up accordingly in the pound-for-pound rankings? Let us know in the comments.