One of the most noteworthy moments of the 2023 Royal Rumble, which took place this past Saturday at the Alamodome in San Antonio, Texas was the dissolution of Sami Zayn and his involvement with the Bloodline, the WWE's premier faction (headed by undisputed WWE Universal Champion Roman Reigns). Zayn, who had been part of the Bloodline since May of 2022, refused to participate in a post-match thrashing of Zayn's longtime friend Kevin Owens after Reigns defeated Owens to retain his titles.
NXT commentator and WWE legend Booker T praised Zayn for his performance in the latest episode of his Hall of Fame podcast, stating that 'Sami Zayn has been giving like Oscar-worthy performances of late' and that Zayn has "stepped up big time."
"Sami Zayn has been giving Oscar-worthy performances as of late, especially with The Bloodline," Booker T said. "He's made that thing come alive. He's definitely made it feel a certain way when you watch it. He stepped up big time. A lot of people right now, I was just reading just something last week that was saying, 'Sami Zayn the new face of the WWE.' Just go to show you what this guy is. (…) Sami Zayn, he's taken advantage of every opportunity that's been presented to him," he said.
Booker T, who made a surprise appearance as the 21st entrant in the Men's Royal Rumble in front of the sell-out crowd, also pointed out that Zayn's surge in popularity has come as a more than pleasant surprise in a way that "no one could have predicted" and that the WWE should "ride with it."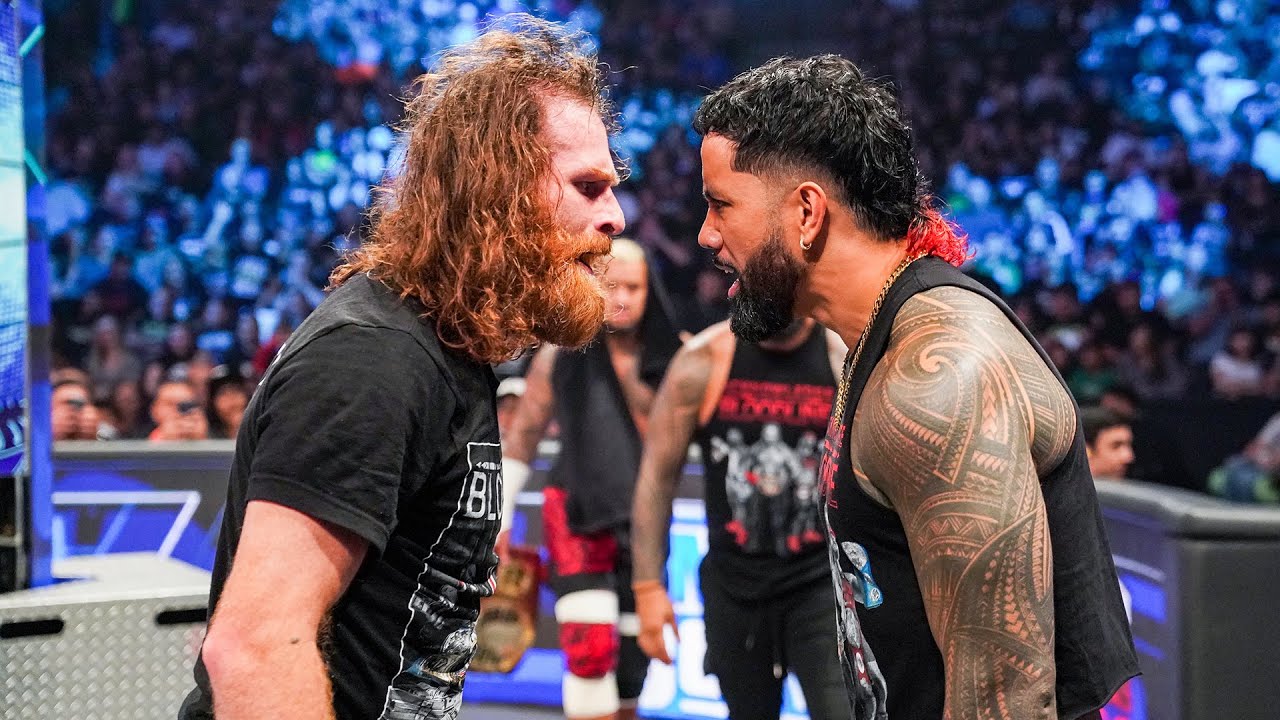 Booker continued, "I'm quite sure, I could almost guarantee you this, 100% no one thought Sami Zayn was going to get that thing over as big as he has. No one. No one could've predicted that. No one could've seen that coming. But when you got something and it's working, you say, 'man, let's ride with it. Let's run away a little bit further. Sami has definitely, as well as The Usos, as well as Roman, those guys have been doing a hell of a job."
Zayn's popularity, much like the situation with former WWE superstar Daniel Bryan (who now wrestles in AEW under his real name, Bryan Danielson) back in 2010-2013, has occurred primarily in organic fashion, which seems to make fans all the more enamored with him and makes his time in the limelight all the more impressive. Booker T admits that when the WWE first signed Zayn to a contract, he didn't think the 38-year-old Canadian wrestler would find much success in the company.
"Just think about a few years ago with Sami Zayn with that red hot white meat baby face. You know, jumping through the, you know, the bars, you know giving guys [the Helluva Kick]. I think he's come like so far because I remember the first time I saw Sami Zayn, I go, 'no way this guy's gonna be around for six months.' I swear," Booker admitted.
Do you think Sami Zayn has been giving Oscar-worthy performances as of late? Are you interested to see where Zayn's feud with the Bloodline and Roman Reigns goes from here? Does Sami Zayn deserve a title shot? Let us know what you think in the comments.