Although he'll first have to face off against undefeated Ukranian boxer Oleksander Usyk (22-0), which is no small task by any measure, Tyson Fury's co-promoter Bob Arum believes that a Tyson Fury vs. Anthony Joshua match is still a possibility for later this year.
Even though Fury (33-0-1, 24 KOs) said earlier this week that Joshua (24-3, 22 KOs) is "dead" in his eyes, Fury is known for his hyperbole to say the least, and Arum as well as Joshua's promoter Eddie Hearn believe that the Fury vs. Joshua is the fight to make if for some reason Fury vs. Usyk falls through.
Hearn even went as so far to tell IFL TV that Fury vs. Joshua was the bigger fight.
"I have no idea whether Fury-Usyk is going to happen, I can give you my opinion, but I'm telling you if that fight doesn't happen we will take the Fury fight. [Joshua] will take that fight, the Wilder fight, he'll take them all," Hearn said. "But don't be surprised to see that fight in the summer if that [Usyk] fight doesn't happen. Because that's much bigger than the Usyk fight, much bigger. That's something I've been thinking about lately. Might be a little tinkle to George Warren, but we'll see…"
Arum echoed Hearn's sentiments, stating that if Usyk retired from boxing due to the circumstances in Ukraine, Tyson Fury vs. Anthony Joshua is the fight he'd be looking to make.
"If for some reason Usyk retired from boxing for some reason, and if Fury was left without an opponent [for April 29th], then he would fight some Brit, or maybe some European fighter, but he will fight at the end of April," Arum told iD Boxing.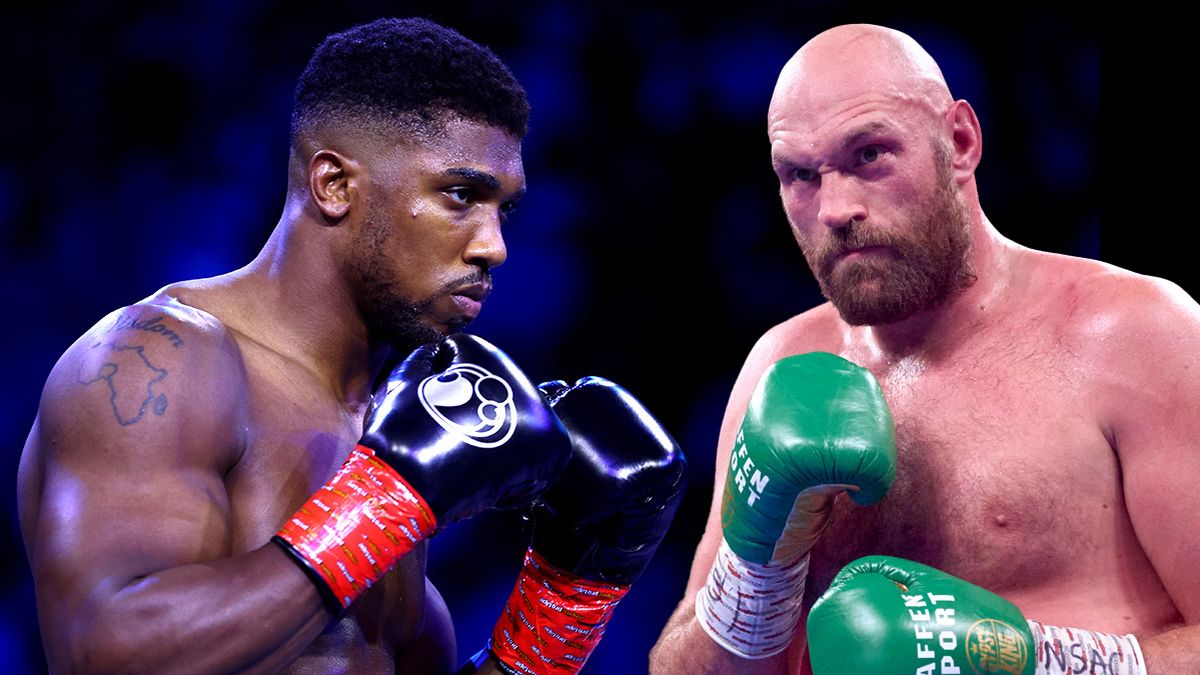 Arum added, "At the end of the line, if Fury is successful and the best fight for him is Anthony Joshua, and they [Team AJ] don't mess around like they did last time, I would certainly like to put that fight together, provided Joshua wins his fight."
The fight to which Arum is referring when it comes to Joshua is Jermaine Franklin (21-1, 14 KOs), which is currently scheduled to take place on April 1st in London.
"Again, we can't have anybody messing around," Arum reiterated. "That fight we were talking about before Tyson fought [Derek] Chisora that we had percentages and everything, and then Joshua pulled out. Okay, there may have been reasons for that, but straightforward negotiations if the time is right is what we're looking for to get that fight over the line. There's no reason why that fight can't happen, but Fury has to beat Usyk first, and Joshua has to beat the guy [Franklin] that he's fighting."
Do you think that a Tyson Fury vs. Anthony Joshua match is still a possibility for later this year? Or is the commentary merely posturing from Bob Arum and Eddie Hearn? Let us know what you think in the comments.