Gunther, who put on a record-setting performance at the 2023 Royal Rumble (his total time in the Rumble, at 1 hour, 11 minutes and 40 seconds set a new record for longest time spent in a Royal Rumble) may have had a brief staredown with 10-time WWE World champion Brock Lesnar mid-way through the event, but he believes that his affiliation with "The Beast" is far from over and that such a program would be a big-time matchup.
The current WWE Intercontinental champion recently sat down to answer questions on The Rob Brown Show recently, where he discussed, among other topics, how he perceived his confrontation with Lesnar and whether or not there's a possibility that the showdown only hinted at during the Rumble might be rekindled in a future program.
"Yeah, of course, I wanted to [face him]. Brock is a one-in-a-million guy or one in ten million. I always liked those guys that have stood out from the pack," Gunther said. "When I stopped watching wrestling for a while when I was a teenager, and then I got back into it again when I started training, there was a time when Brock was young, but he was wrestling Eddie [Guerrero] and Big Show and Kurt Angle."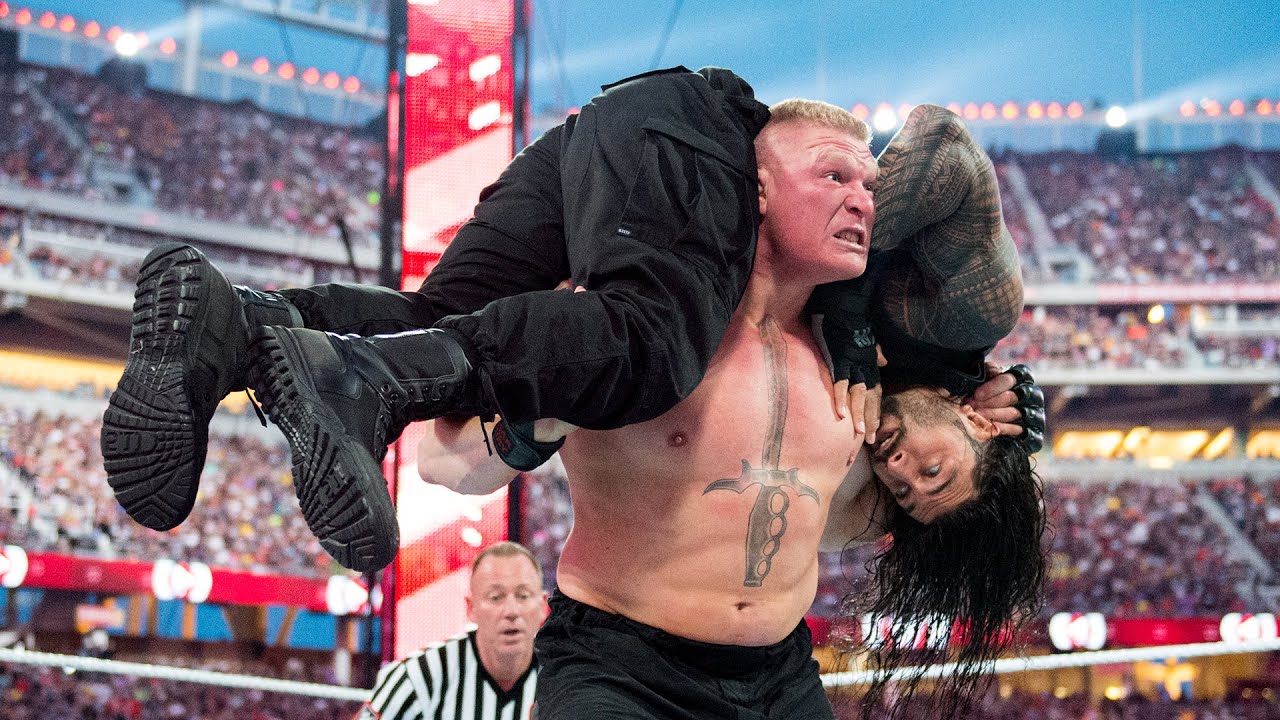 "The guy was fantastic, a beast," Gunther continued. "I always loved his matches and was always very impressed with that. Also, with the recent years in WWE, I always thought it would be a thing for wrestling and my style; that's my end boss if that makes sense. I get portrayed as the end boss in wrestling for a lot of guys, but I think Brock could be my end boss. I really hope the match goes down at some point."
Gunther reiterated that Lesnar is one of his dream opponents and his "end boss," much the same way he's an end boss for other pro wrestlers, and while there are plenty of other superstars in the WWE that he thinks would be challenging and conducive to work with as well, Lesnar will always be a "benchmark."
"But to be fair," Gunther conintued, "there's so many exciting matches out there that would be cool for me individually. But yeah, just nail it down as like, what's my benchmark? That's it."
Do you agree with the thoughts expressed by WWE superstar Gunther on fighting Brock Lesnar? Do you think Gunther vs. Brock Lesnar would be an end boss vs end boss type of match? Let us know what you think in the comments.