Rhea Ripley successfully defended her Smackdown Women's Championship (which she won from Charlotte Flair on Night 1 of WrestleMania 39) against Zelina Vega in a match with a highly involved and reactive crowd at Backlash, which took place at the Coliseo de Puerto Rico José Miguel Agrelot in San Juan, Puerto Rico. Ripley appeared on the latest episode of the "Cheap Heat with Peter Rosenberg" podcast to talk about both the origins of her "Mami" nickname, which the crowd was chanting emphatically leading up to her match with Vega, as well as the crowd's overwhelming reception for Vega following the match.
"First I had that number one contender match, that Fatal 4-Way, and I kneed myself in the face. So I pushed my tooth back and rocked myself a little bit," Ripley said, explaining the origins of her "Mami" nickname. "I knew that I had a few weeks off. I was like, I know I'm coming back soon. I got told that I was coming back when it was Rey's anniversary. So me being the little menace that I am, I was like, you know what? I ordered an Eddie Guerrero shirt, the one that said, 'I'm your Papi', and I was like, I'm just gonna wear it and see what happens."
"I wore it and the internet exploded. People went wild. They started calling me Papi and all of that fun stuff. I sort of just kept running with it. Eventually, I was like, 'Yo, we should make some more shirts', but they were like, 'Maybe we'll change it in Mami', so that's where Mami came from. but that was the start of this whole wild ride with Dominik and the Mysterio family with the Judgment Day sort of thing."
Ripley went on to explain the crowd's reaction to Vega both leading up to the match and following the match, the latter of which included a standing ovation and adulatory chants.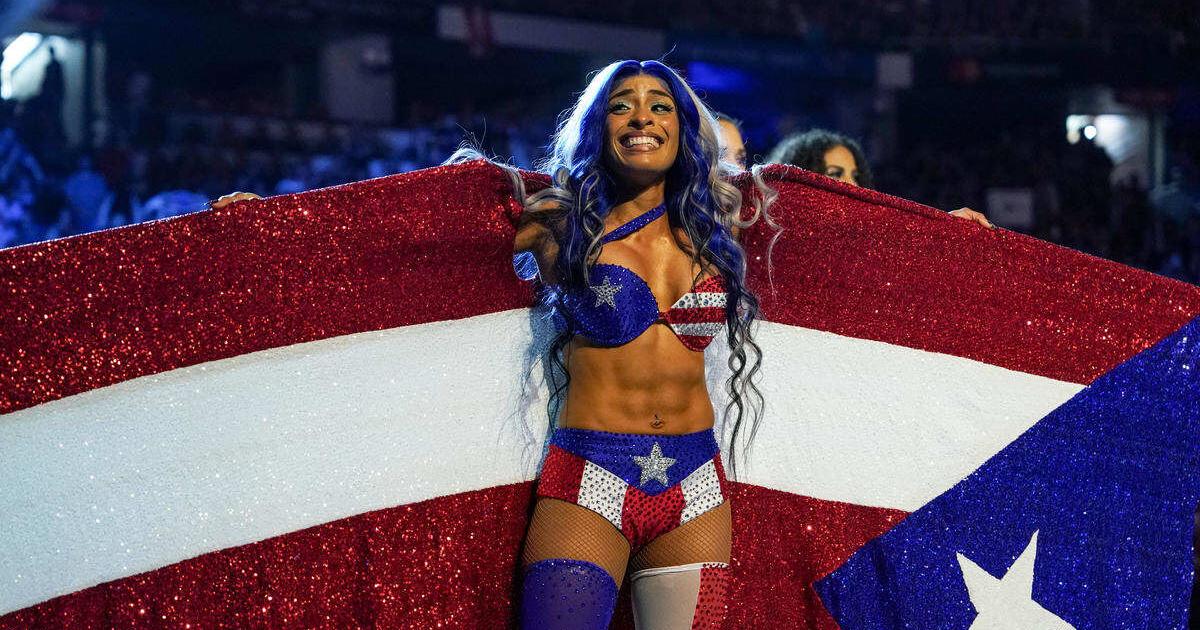 "I was honestly living in that moment. We had the press conference earlier that day. I heard the reaction Zelina got when she went out there and it was loud and I was very excited for her," Ripley said.
Though she was worried that Vega's moment might have been diminished by the "Mami" chants for her, Ripley said the crowd's sentiment quicky shifted once Vega headed to the ring.
"But then I went out there and it all turned into Mami chants. It's cool to hear, don't get me wrong, but then I was thinking about it later that night, I was like, hopefully, the Mami chants don't drown anything out because I know how special this event is to her because I know how special it would be for me to be able to perform in Australia, so I can only relate to that, especially since she's never had like that big opportunity and she's worked so hard for it. This was like her WrestleMania moment in a way. So when I went out there first and I got the Mami charts, I was like, oh, no. We'll see what happens. Once her music hit, the crowd just turned on me instantly and I had to like, sort of talk to myself. I was like, they are so hot for her right now. I could only imagine the emotions that she's feeling right now. Then seeing her walk out with the flag, go to her family, have them get in the ring, and then get so emotional live on camera when I know that she's not a very emotional showing person, especially that sort of emotion. She's normally a little angry Gremlin. It was hard for me to sort of play off it in the way that Rhea Ripley would."
What do you think of the comments made by Rhea Ripley on Zelina Vega's reception at Backlash and the origin of the 'Mami' nickname? What did you think of the Rhea Ripley vs. Zelina Vega match at Backlash? Do you think Rhea Ripley is "at the level of Roman Reigns" now, like Triple H thinks?