The result of the main event match for the undisputed WWE championship on Night Two of WrestleMania 39 between Cody Rhodes vs. Roman Reigns might have some fans still feeling upset, even a few days later, but there was plenty of reason for celebration on Night One, especially when it came to a match that arguably was the best of the night, Rhea Ripley vs. Charlotte Flair.
Ripley, who defeated Flair to become the new Smackdown Women's Champion, was commended for her performance by Triple H in the WrestleMania 39 post-conference, with The Game giving The Eradicator plenty of lofty praise — including a direct comparison to the still-undisputed WWE Champion, Roman Reigns. Triple H complimented Ripley not only for the path she's on at such a young age, but for reaching a top-tier talent level as a WWE superstar so quickly as well.
"When you get to Rhea Ripley though, she's 26 years old," Triple H said. "The growth path that she is, I say this often to Roman [Reigns], that he operates storytelling and character-wise at a different level from everybody else, and he does. The continuity of everything he does and the way it all plays out, to me it's at a different level. Rhea's at that level now."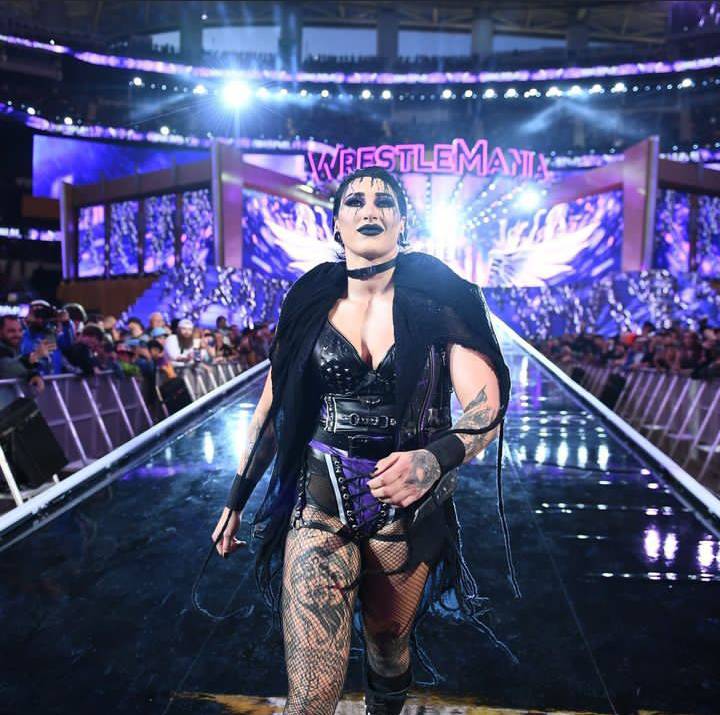 Triple H added, "She's getting to that level where she sells different, she works different, she looks different, her facials are different. Everything that she does is now clicking, and it never gaps. Her growth has been unbelievable. Every time I think, 'Wow, she's really peaking now,' I find myself six months later going, 'Holy s—, she hasn't hit the surface yet.' It's amazing. She's awesome."
What do you think of the comments made by Triple H in comparing Rhea Ripley to Roman Reigns? Do you think The Eradicator has achieved a level of storytelling and character growth in the WWE that is on par with The Tribal Chief's? Let us know in the comments.