These days, John Cena is well-known for his roles in television, such as HBO Max's Peacemaker (helmed by James Gunn, the new head of the DC Universe) and the big screen, like 2021's The Suicide Squad (where he first appeared as the eponymous Peacemaker from the TV series) and the recently released Fast X, where he plays the brother of Vin Diesel's Dom Torreto character. During the height of his WWE career in the "Ruthless Aggression" era however, the notion of John Cena foregoing pro wrestling to act for a movie or TV series would've been the furthest thing from anyone's mind. In fact, taking time off from pro wrestling to pursue an acting career was the primary cause for Cena during his feud with WWE Hall of Famer Dwayne 'The Rock' Johnson, a situation in which Cena admits he "really messed up" and acted "short-sighted and selfish" during.
"I got selfish and me — living WWE at the point and not having any concept of growth or someone else's perspective — I took Dwayne's comments [about the business] as not genuine," Cena said on the latest episode of the "Happy Sad Confused" podcast. "My view was if you love something, be there everyday. Like, what a hypocrite I am, because I still love WWE and I can't go all the time. And I just didn't see that. I was so selfish."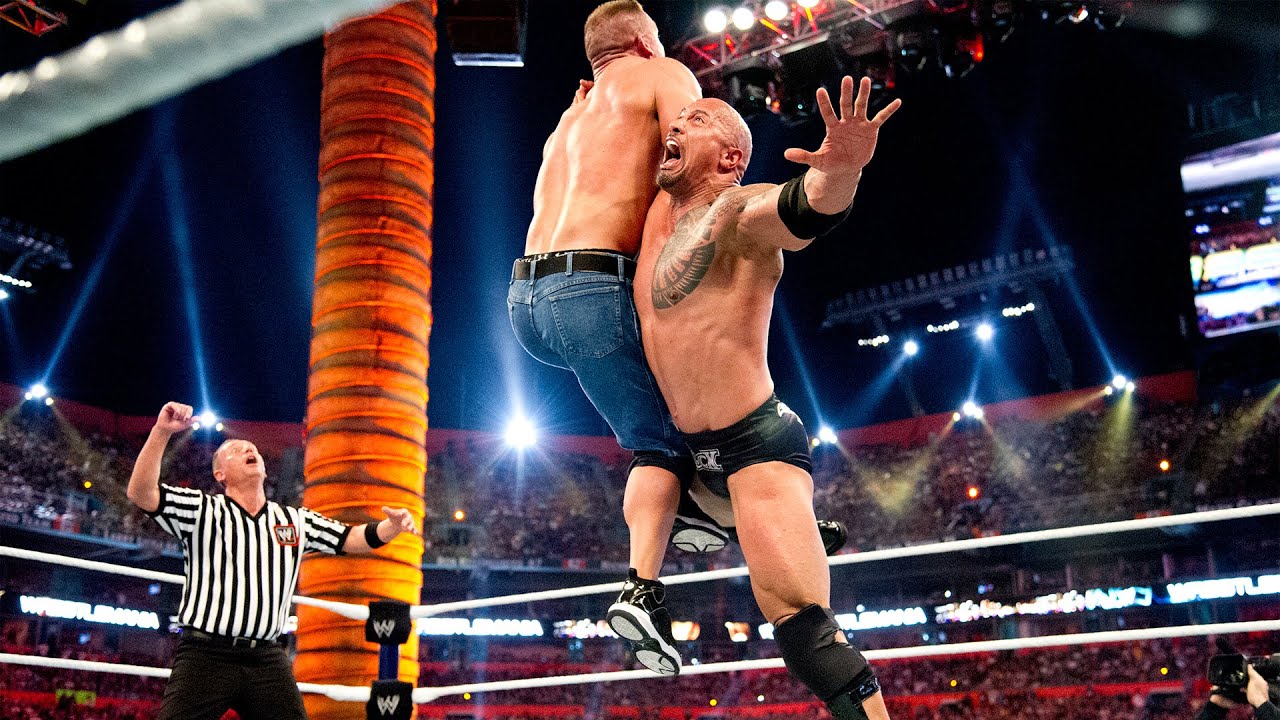 Though Cena regrets his feud with Dwayne 'The Rock' Johnson, the strife between the two did culminate in two high-profile wrestling matches, one at WrestleMania 28 in 2012, where The Rock emerged victorious by pinfall in a 30-plus minute match and another at next year's WrestleMania 29, where Cena evened the score by defeating The Rock for the WWE Championship. The tension between Cena and The Rock made for two noteworthy events that generated plenty of buzz for the industry, but Cena still wishes he had handled the situation differently in retrospect.
"I wanted a main event marquee match because it would better what I thought was the business," Cena continued. "And that's so short-sighted and selfish," he said. "It worked, but it worked at the cost of two people who communicated and almost put it in jeopardy. And there was a moment where there was a lot of bad vibes between us, and rightfully so."
Notwithstanding, Cena and The Rock were able to set their differences aside, which Cena is thankful for.
"It was almost at the cost of our friendship, which I would like to say now is in a really good place," Cena said.
What do you think of the fact that John Cena regrets his feud with Dwayne 'The Rock' Johnson? Do you think Cena could have handled the situation better? Is it ironic that Cena is practically in the same situation now that The Rock was when Cena called him out for it? Let us know in the comments.