Former Miami Dolphins linebacker Channing Crowder recently appeared on an episode of ESPN analyst Kevin Clark's "This is Football" podcast on Spotify and the topic of facing Tom Brady, Randy Moss and the 2007 Patriots came up.
Crowder, who played with the Dolphins from 2005-2010 and is now a radio host in Miami, related how intimidating and onerous it was to face the Belichick-Brady Patriots at that point in time.
"That season with Moss, they came down to Miami. Moss was un-coverable," Crowder explained. As a defensive play-caller for the Dolphins, Crowder elaborated on the tactics they'd try to use to stymy Tom Brady, Randy Moss and the 2007 Patriots team.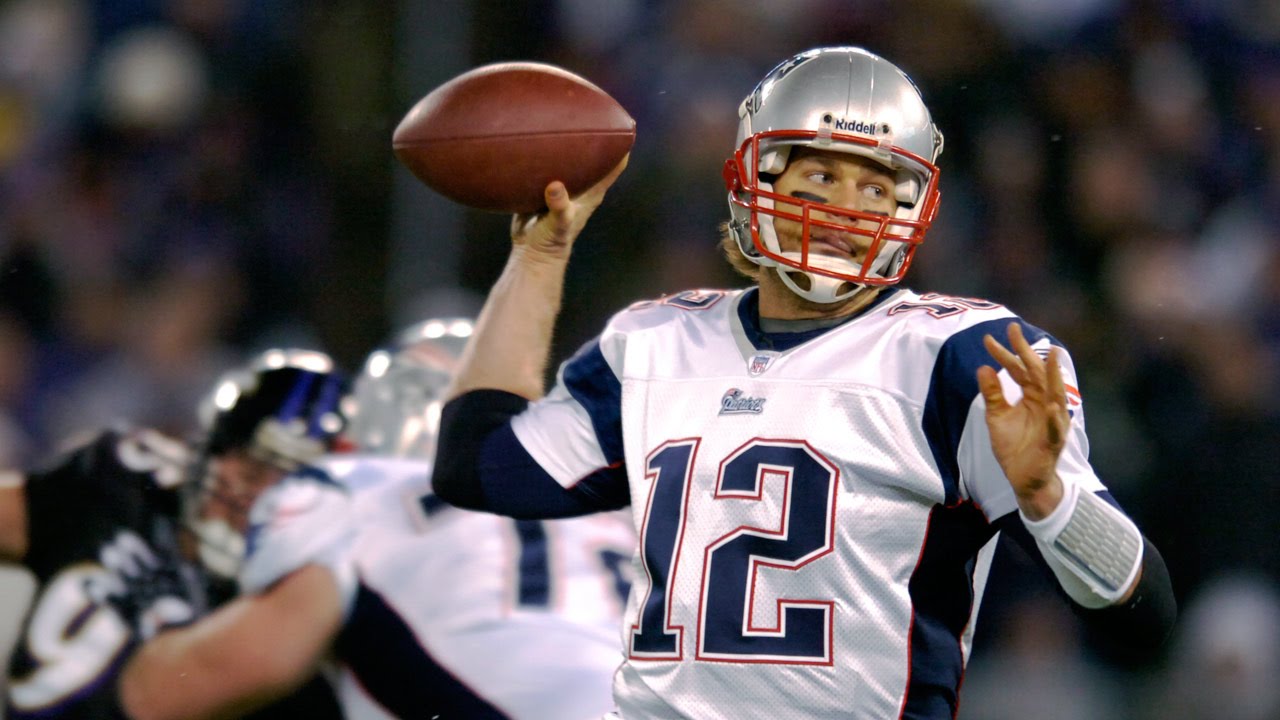 "We would disguise as long as we could," Crowded continued. "The thought is eight seconds. When you're a defense guy, don't show your hand because if there's eight seconds left on the play clock, you can't adjust. So you wait until there's eight seconds on the play clock until you show your hand if you're blitzing."
Crowder noted one time that the Dolphins defense "gave away their hand" too early, so to speak, and the eagle-eyed Brady took notice.
"I'm at middle linebacker, so I'm standing five yards away from Brady, and somebody showed their hand — it wasn't me, I'm innocent — but somebody showed their hand, and Brady figured out it was one-on-one," Crowder said, referencing the coverage. "He looked over and he literally smiled at Randy Moss. That was one of Moss's touchdowns during that game in '07."
Crowder added, "It was a time as a play-caller where I sat there and I saw Brady look over at Moss and smile and I knew that they knew what was going on. I didn't have enough time to check and I said, 'We're in trouble.' I don't care who that corner was. That corner could've been Deion Sanders. [Brady] was about to throw that ball as far and as long as he could throw it, and Randy Moss was going to set his feet in the end zone, and at [6'4″] and having a 40-inch vertical, there is nothing that anybody can do about it."
Crowder joked that when he went back to the sidelines and was questioned by the coaching staff, he had only this to say in response:
"I went to the sideline and I said, 'Coach, what would you like me to do in this situation? Pray?" Crowder said. "Do you want me to pray? Do you want me to look to God to see what's going on here?' That was one of the times, that Brady-Moss combination was one of those games where you're just like this is unfair, of what they can do on this football field."
Crowder added that in all his years playing football, he never felt more powerless than when he faced the combination of Tom Brady, Randy Moss and the 2007 Patriots team.
"In my career, the most defenseless I've felt as a defensive captain [was] when Randy Moss and Tom Brady were on the field together."
Randy Moss finished the 2007 season with 98 receptions, 1,493 receiving yards and 23 touchdowns in 16 games played. The touchdowns were a career high for the former Viking.
Naturally, Brady also had a stellar 2007 season. He threw for a career high 50 touchdowns, 4,706 yards passing and 398 completions.
What do you think of the story told by Channing Crowder on facing Tom Brady, Randy Moss and the 2007 Patriots? Were Brandy and Moss one of the scariest quarterback/receiver combos in NFL history? Let us know in the comments.