Lamar Jackson has played for 5 years so far in his NFL career, all of them with the Baltimore Ravens. That has the chance to change this offseason however, when Jackson's contract expiration could see him head for unrestricted free agency territory for the first time ever. Will Lamar Jackson be the Baltimore Ravens quarterback next year? Ravens head coach John Harbaguh seems more than certain that Jackson will be back in a Ravens uniform for the 2023 season.
"One hundred percent, 200 percent. There's no question about it," Harbaugh said to the press Thursday. "Lamar Jackson is our quarterback. He's been our quarterback. Everything that we've done in terms of building our offense and building our team, how we think in terms of putting people around him is based on this incredible young man, his talent, his ability and his competitiveness."
Harbaugh added, "I love Lamar, (general manager) Eric (DeCosta) loves Lamar, and it's not gonna change in the future. I don't know anything about the details or the whole thing, but I know one thing: I'm like all the fans out there and everybody else. I'll have my fingers crossed, my toes crossed and I'll be saying prayers. I have faith it's gonna get done, and we've got the best people in the world doing it. … Eric wants him here, I want him here, Steve wants him here, and Lamar wants to be here. it's gonna work out."
DeCosta echoed the same sentiments he's been relaying to reporters for the better part of the last year, namely that they are going to play out contract negotiations at "Jackson's pace and willingness to negotiate."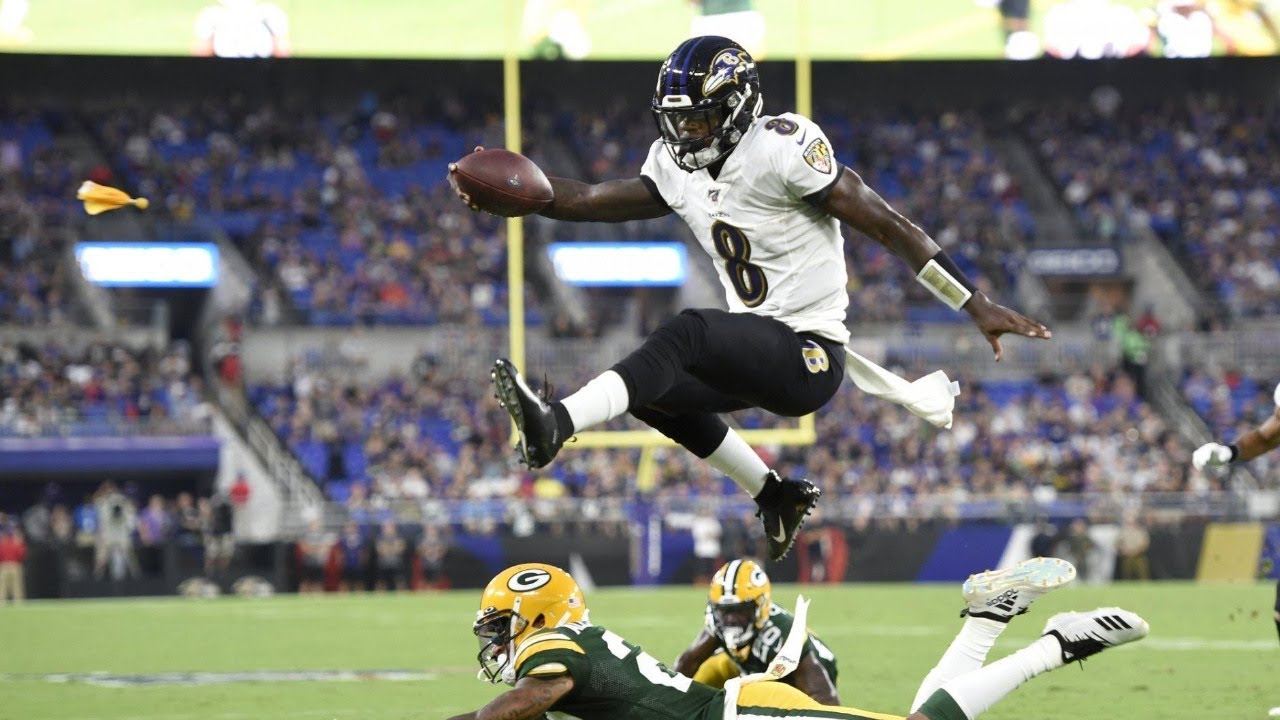 DeCosta said on Thursday, "Well, it certainly takes two to tango, but I think Lamar and I have a great relationship. I think we communicate quite often; we spent some time together today as a matter of fact. We've spoken throughout the season multiple times. These negotiations all happen differently. … I wouldn't characterize the percentages of getting any deal done or how long it's gonna take, except to say that we'll communicate effectively, we'll be as fair as we can be and we'll try to hammer out a deal. Hopefully we can get to that point."
While the Ravens' head coach and general manager seem convinced that Lamar Jackson will be Baltimore Ravens QB next year, the twenty-six-year old has shared grievances with the team that he'd like to see addressed, one of which was addressed on Thursday — parting ways with offensive coordinator Greg Roman. Jackson made clear his dissatisfaction with the Ravens offense on "The Rich Eisen Show" back in November of 2020, citing that the Ravens' plays were so predictable that opposing defenses were actually calling out their plays on the field.
"We're going against defenses and they're calling out our plays and stuff like that," Jackson told Eisen. "They know what we're doing. A lot of that. Sometimes, stuff won't go our way if they're beating us to the punch. … Watch out for this, watch out for that.' Sometimes that's what's going on."
Will a new offensive coordinator interject new life into the Ravens offense and be the first step towards securing Jackson as Ravens QB once again? We'll keep you updated as more information becomes available.
What do you think the chances are that Lamar Jackson will be Baltimore Ravens QB next year? Which teams would be a good fit for Jackson if for some reason he and the Ravens don't flock together next season? Let us know in the comments.