New England Patriots head coach Bill Belichick may have been only one of many vaunted guests on the first edition of Tom Brady's "Let's Go!" podcast since he announced his retirement (other guests included fellow quarterbacks Peyton Manning and Patrick Mahomes as well as former teammate Rob Gronkowski), but it was the commentary between the former dynasty-forging, 20-year-straight head coach and quarterback tandem that was by far the most heartfelt.
Brady was quick to clear the air regarding inferences that he and Belichick were on bad terms when Brady left the Patriots in the spring of 2022.
"From my standpoint, I think it's always such a stupid conversation to say, 'Brady vs. Belichick' because, in my mind, that's not what a partnership is about," Brady said.
When asked what Belichick did to bring out the best in him as a player, Brady replied in emotional fashion, "It's more what did he not do to bring out the best in me …I couldn't imagine a better teacher."
Belichick pointed out that he wasn't the only teacher between the two — Brady had plenty to teach Belichick as well.
"I learned so much from Tom because, as you know, I never played quarterback and I never saw the game through the quarterback's eyes," Belichick said. "I saw it through a coach's eyes. And what Tom would tell me that he saw and how he saw it, it was incredible how during the game, he'd come off and I'd say, 'What happened on that play?' And he'd go through eight things that happened: tackle flash in front of me; this guy slipped; I saw the linebacker drop wide; safety was a little deeper than I thought he would be; and then this guy stepped in front and I kind of put it a little bit behind him because I saw this other guy closing. And then you'd go back and look at the film, and every one of those things happened in the exact sequence that he explained it to you on the field. I'm like, 'This guy sees everything.'"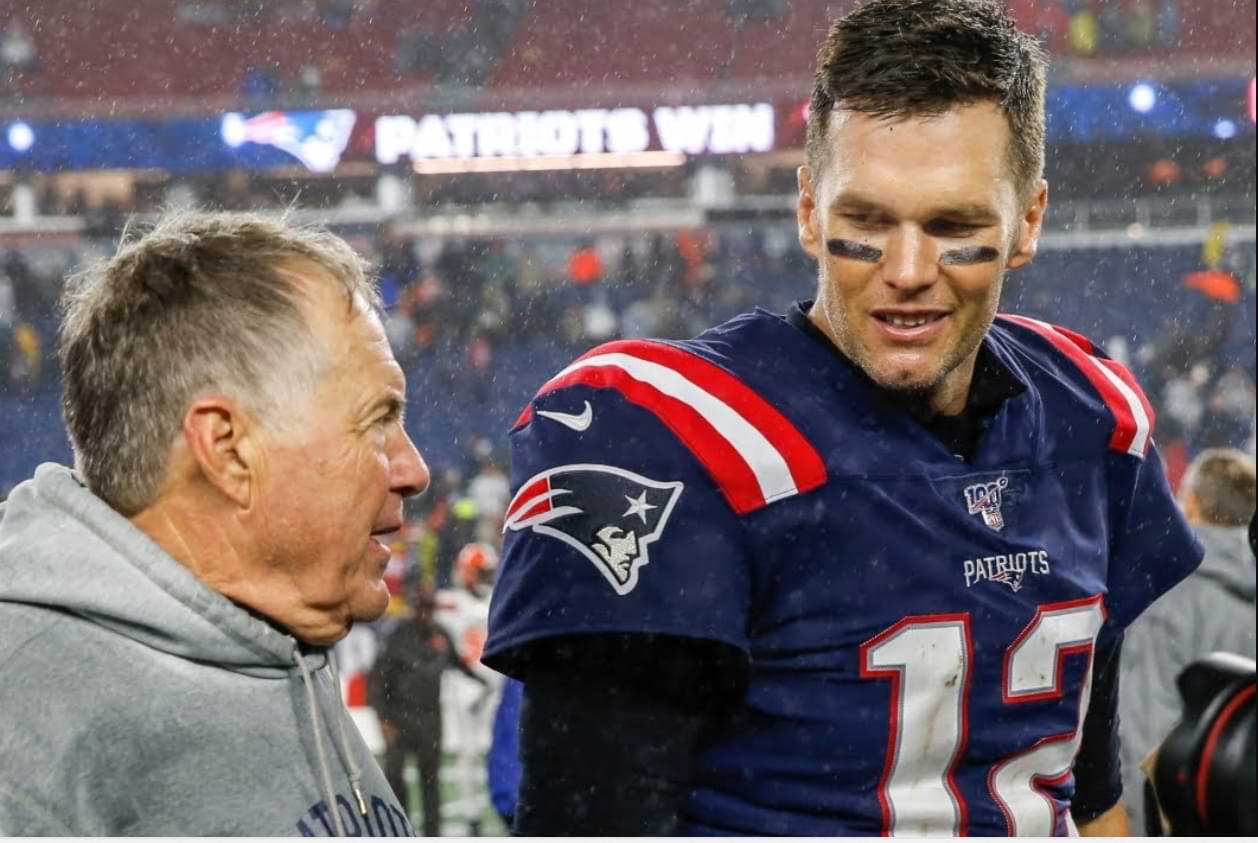 Belichick added, "The memory and capacity that Tom had to remember plays, situations and finer points like hard counts and getting-out-of-bounds plays and things like that, from years before in the exact same situation and time frame, was remarkable."
Belichick went on to give an example of just how all-encompassing and discerning Brady's on-field acuity was, such as being able to recall previous situations meticulously and then applying them to the current situation at hand in seamless fashion.
"We all have decent memories," Belichick added, "but to be able to process it that quickly in a matter of literally seconds and split seconds on the field or during a timeout or going back on the field with however much time's left — like, 'Yeah, this is what we talked about. This is that situation we had in training camp. We had 39 seconds and the ball was at midfield.' So those are the things that I learned from Tom as a quarterback, was how to see the game as a quarterback instead of a coach."
Belichick touched upon the rapport between he and Brady as well, echoing Brady's sentiment that the two brought out the best in each other. Belichick also made it clear that he was "lucky to learn from [Tom]" and that "no other coach will get that experience" in their tenure.
"We had a really good relationship," Belichick added, "especially in the film room and talking football and all that, that I'll always treasure and I learned so much from. Because nobody sees the game better than Tom Brady sees it or saw it, and I was so lucky to learn from him and his vision. No other coach will get that experience. I mean, it was incredible."
What do you think of the comments made by Bill Belichick on what he learned from Tom Brady during their 20-season relationship together? Do you think that Tom Brady should go down as the greatest quarterback of all time? Let us know what you think in the comments.