Tom Brady took to his "Let's Go!" podcast to share his thoughts on the recent Patriots losses, wherein New England took back to back blowout losses — by 35 points to the Cowboys in Week 4 and 34-0 to the Saints in Week 5 — something that didn't happen often to the Patriots under Brady's tenure as quarterback.
"I think the results are different from what they've been, but I know that he's still got the same work ethic, he's got the same coaching style," Brady said of the recent Patriots losses, particularly as they apply to head coach Bill Belichick's coaching methods. "I think the thing that I think as I watch not only the Patriots, but a lot of other things, football's a hard sport. You know, it was very different when I was in there because I could control a lot of the outcome. When I'm sitting here watching from afar I realize, God, there's a lot of variables, there's a lot of things that need to go right in order to have team success."
Brady added that the recent Patriots losses can't easily be attributed to one thing and that there were many elements, even when he was playing, that factored into a winning season.
"And I was a part of a lot of those teams," Brady continued, "and I didn't take any of those things for granted. I needed a great defense. I needed a great kicker. Obviously, I needed a great coach. I needed great receivers and a great O-line. If I was gonna be successful as a player, I needed all those things. And I was fortunate to have a lot of those things over a long period of time. So, the teams that lose, they're putting a lot into it. The teams that win, they're putting a lot into it. It's a relentless sport and nothing is given to you. It's all hard. Losing is hard, winning is hard. To be in it year in and year out is hard. To lose and have a horrible season is very hard."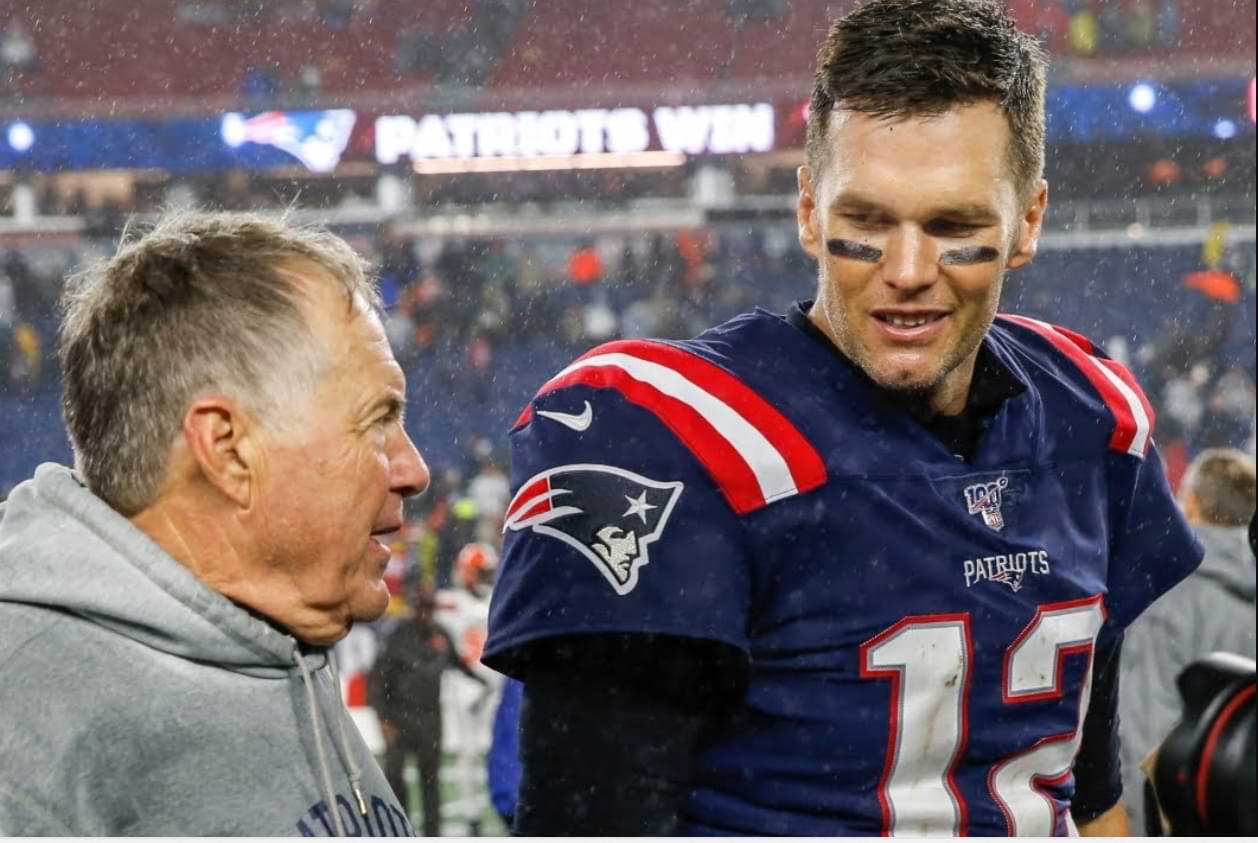 The recent beatdowns which the Patriots have endured have obviously led many to point the finger, both upon quarterback Mac Jones and even eight-time Super Bowl winning head coach Bill Belichick. When asked whether or not Belichick's disposition might change or remain consistent after the recent Patriots losses, Brady replied, "I think that he's got a very consistent approach that he's always taken and, you know, it's the right approach. It's try to prepare the players, give 'em the best opportunity to succeed. You know, you get out there on the field in the end, the coaches, once the play is called in the players gotta go do it. And it takes a great coaching staff to win. It takes great players to win. It takes great front office support to win. It's an organizational win. It's an organizational loss."
Brady reiterated that football was a team sport and that the losses can't be easily attributed to one or two elements.
"To ascribe a win or loss to one player — and they did that for me a lot with winning and I always say, 'It's not about me, it's about us.' And when you lose, as a leader, when you lose you take the blame and you give the credit when you win. But at the end of the day, it's a team sport," Brady concluded.
What do you think of the recent Patriots losses? Do you think Belichick et al can right the ship? Should Mac Jones continue to be the starting quarterback for the Patriots? Let us know in the comments.