Unless you're a hater that's gonna hate (sigh, hate hate hate), you've likely already heard your fair share and then some about Kansas City Chiefs tight end Travis Kelce and Taylor Swift's relationship; while the two's romance is still a burgeoning one, the Grammy-winning singer's appearances at recent Kansas City Chiefs home games has only added jet fuel to the speculative fire from the media and even the NFL itself, as the NFL broadcast for the Oct. 1st game between the Chiefs and the NY Jets cut numerous times to Swift in the audience alongside Kelce's parents, as well as famous friends Blake Lively, Lively's husband Ryan Reynolds, Hugh Jackman and Sophie Turner.
The furor prompted Travis' brother, Jason Kelce, to ask the question, "Is the NFL overdoing it?" on the most recent episode of his "New Heights" podcast. "Take away your feelings for Taylor Swift."
"I think it's fun when they show who all is at the game," Travis replied. "I think it brings a little bit more to the atmosphere, brings a little bit more to what you're watching. But at the same time, they're overdoing it a little bit for sure… especially my situation. I think they're trying to have fun with it."
Jason joked that a few fans "might have been there for Deadpool and Taylor," referring to Reynolds' starring role in the Deadpool films (including the upcoming Deadpool 3, the first R-rated superhero offering under the Disney banner), and subsequently pointed out the differences in celebrity appearances between the NFL and the NBA, the latter of which Jason believes is more acclimated to celebrities attending the games.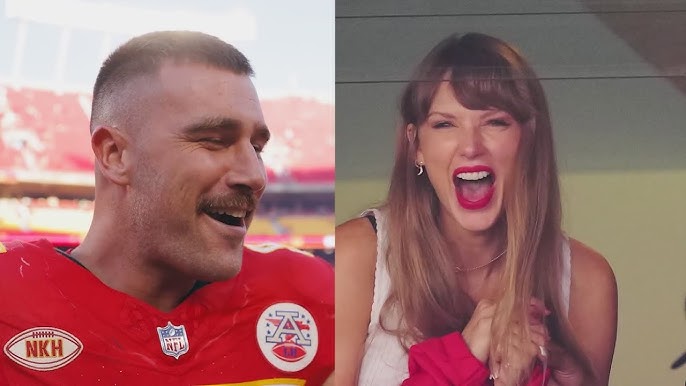 "I just think the NFL's not used to celebrities coming to the games. Like basketball has it figured out. They're all courtside, they're sitting there, they show them once or twice and then they get back to the game," Jason Kelce said. "The NFL is like 'look at all these A-list celebrities at the game!' Show them! Show them!' Dude, show them once and get a little clip, but you can't be overboard with it."
In addition to showcasing Swift's appearances during broadcasts, the NFL also actively promoted Swift on social media, including changing their banner image on Twitter/X to a photo of the 33-year-old pop icon and posting a video of Swift chatting with Lively during the game to their IG account with the caption: "The @chiefs are 2-0 with @taylorswift in attendance."
Too much? The NFL issued a statement defending their copious coverage of Travis Kelce and Taylor Swift's relationship, citing it as a model "intersection of sport and entertainment" that has been met with an incredible amount of positivity.
The NFL's statement, via People Magazine: "We frequently change our bios and profile imagery based on what's happening in and around our games, as well as culturally. The Taylor Swift and Travis Kelce news has been a pop cultural moment we've leaned into in real time, as it's an intersection of sport and entertainment, and we've seen an incredible amount of positivity around the sport." The NFL then doubled down saying that while Swift has dotted the coverage, "The vast majority of our content has remained focused on the game, our players and variety of other initiatives, including our Toy Story Funday Football alt-cast, the international games and more."
Whether the NFL is overdoing their coverage of Travis Kelce and Taylor Swift's relationship or not, the effect that Swift and her legions of fans (dubbed "Swifties") have had on the games and Kelce himself.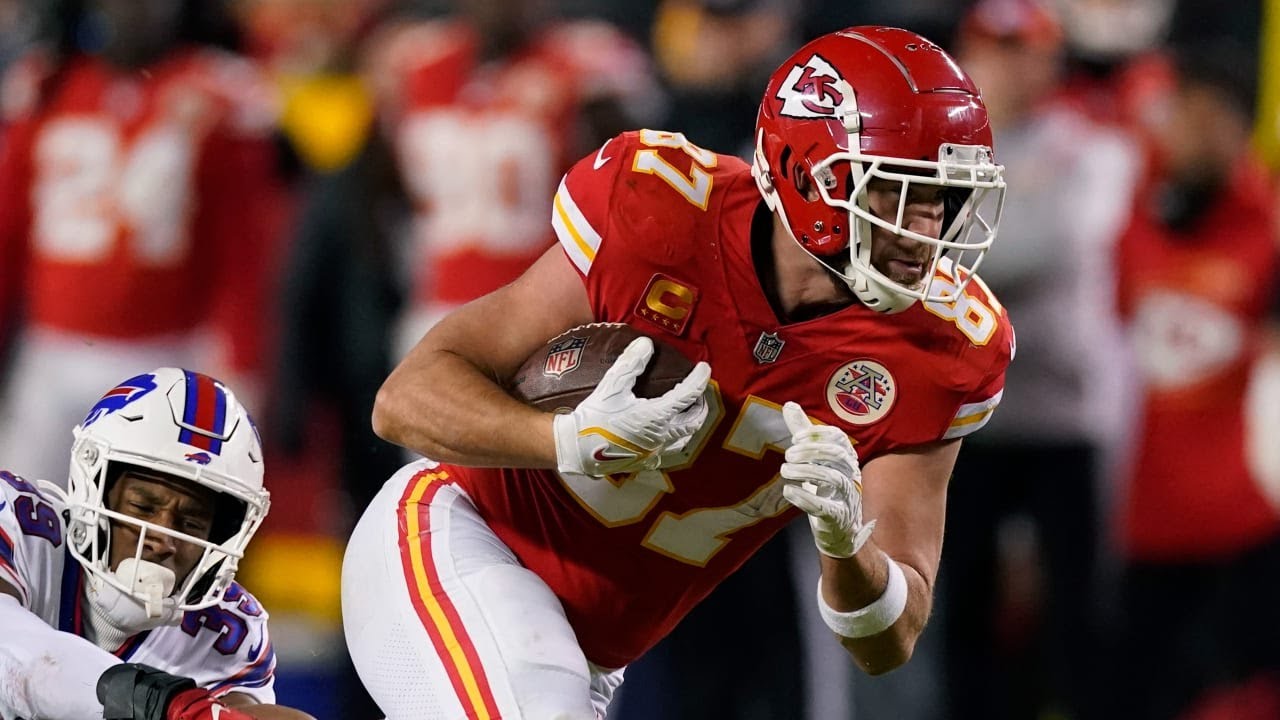 In addition to Swift's appearances at the games boosting ticket sales and viewership numbers, a spokesperson for Fanatics, the NFL's official e-commerce partner, told Fortune Magazine, "On Sunday, Travis Kelce was one of the top five selling NFL players and saw a nearly 400% spike in sales throughout the Fanatics network of sites, including NFLShop.com." The Chiefs also tout a 2-0 record with Swift in attendance.
Swifties might be willing to take a crash course in football rules and give the NFL a chance but will the inverse also be true? Will we soon see an influx of beer-swilling, football jersey toting weekend warriors blasting "You Belong with Me," "All Too Well," and "I Knew You Were Trouble" from their car speakers? We'll keep you posted.