Denver Broncos defensive coordinator Vance Joseph has had a tough time in the 2023 season thus far, to put it lightly. After taking over the DC position from Ejiro Evero, whose Broncos allowed only 359 points in the 2022 season (an average of 21.1 points per game, ranking 14th in the NFL), the Broncos in 2023 have already allowed an NFL-high 181 points in five games. That trend doesn't look to improve much when the Broncos face Patrick Mahomes, Travis Kelce and the high-powered Kansas City Chiefs offense. (The Chiefs will be playing the Broncos at home, so expect Taylor Swift to be in attendance as well.)
Notwithstanding, Joseph believes he saw progress in the Broncos defense last week against the NY Jets. Although the Broncos fell short of the win in a game that saw a final score of 31-21 in favor of the Jets, Joseph believes that save for a few big plays, including a 72-yard touchdown run by Jets running back Breece Hall, the Broncos D is turning the corner.
"It's been frustrating. It hasn't been fun, but my focus is improving weekly," Joseph said. "It's been bizarre, a little bit. But I get it, it's the league. It's a hard league. But no one's blinking. Everyone's working. And I'm working to fix it. And I thought last week it was closer, outside four or five plays. We can't have those plays. That's not NFL football. You can't run through the defense for 70 yards untouched. I'm not used to that. I'm unfamiliar with that. Yes, I'm pissed off about that. Absolutely I am. But I'm not broken. I'm working to get it fixed, but I'm not happy about that."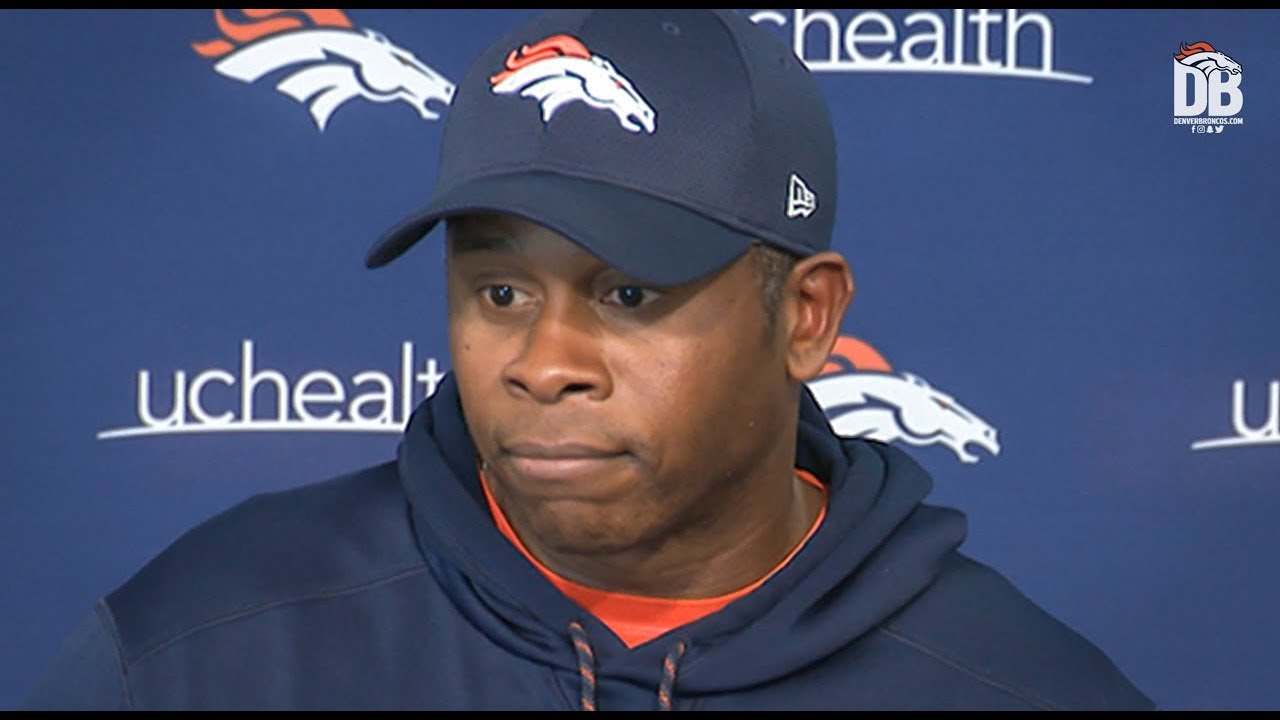 After the Broncos 31-28 Week 4 win over the Chicago Bears, Joseph stated that the Broncos defense is in a race to "be more consistent," which should hopefully lead to better outcomes in terms of shutting down big plays for the Broncos in future games.
"If you watch the entire game [against the Bears]," Joseph said after the Broncos/Bears game, "it's about 10 snaps that you don't like, and the rest is pretty good football," Joseph said. "So it's a race to be more consistent and just to play four quarters of really good football and make people beat us and not give away plays. There's too much of giving away explosives and touchdowns, and that's got to stop — like now."
Do you think the Broncos' defensive woes will continue in the 2023 season? Or will Vance Joseph and the rest of the team figure out a way to ameliorate their defensive playmaking? Let us know in the comments.