Anthony Joshua has suffered two consecutive losses to Oleksandr Usyk, the Ukrainian boxer scheduled to fight Tyson Fury sometime in early 2023, which is certainly nothing to be ashamed of considering the latter's skillset and ring IQ; according to his promoter Eddie Hearn however, Anthony Joshua's career would be 'all over' if he loses his next fight in April.
"This is the most excited I've been on Anthony Joshua's journey so far because I think it's exciting," Hearn told iFL TV.
"You go into that fight in April – you know that with defeat, it's all over, really. It would be a third back-to-back defeat. And yet a great performance and a showreel knockout gets everyone saying, 'We're back, we're back baby.' That's what I can't wait for, because I love it when our backs are against the wall. That's the best moments and this is one of those moments for AJ."
If Joshua's next fight goes according to plan in April, the plan is for a more big-named fight to take place in the summer.
"AJ wants a big fight in the summer," Hearn continued. "The one that would make sense and the one that should be hopefully quite straightforward to make is the rematch with Dillian Whyte. We're open to a Deontay Wilder fight, we're open to a Tyson Fury fight."
"But yeah, in my mind," Hearn added. "with AJ fighting in April and Dillian probably fighting around the same time, that would lead them to a big all-British heavyweight fight in the summer. That's what I'd like to do. AJ wants to be in the biggest fights possible and if a bigger fight rears its head – there's only two bigger fights in the division than Dillian Whyte, that's Tyson Fury and Deontay Wilder. If they appear somehow, 100 per cent willing to look at those as well. But the key is April 1."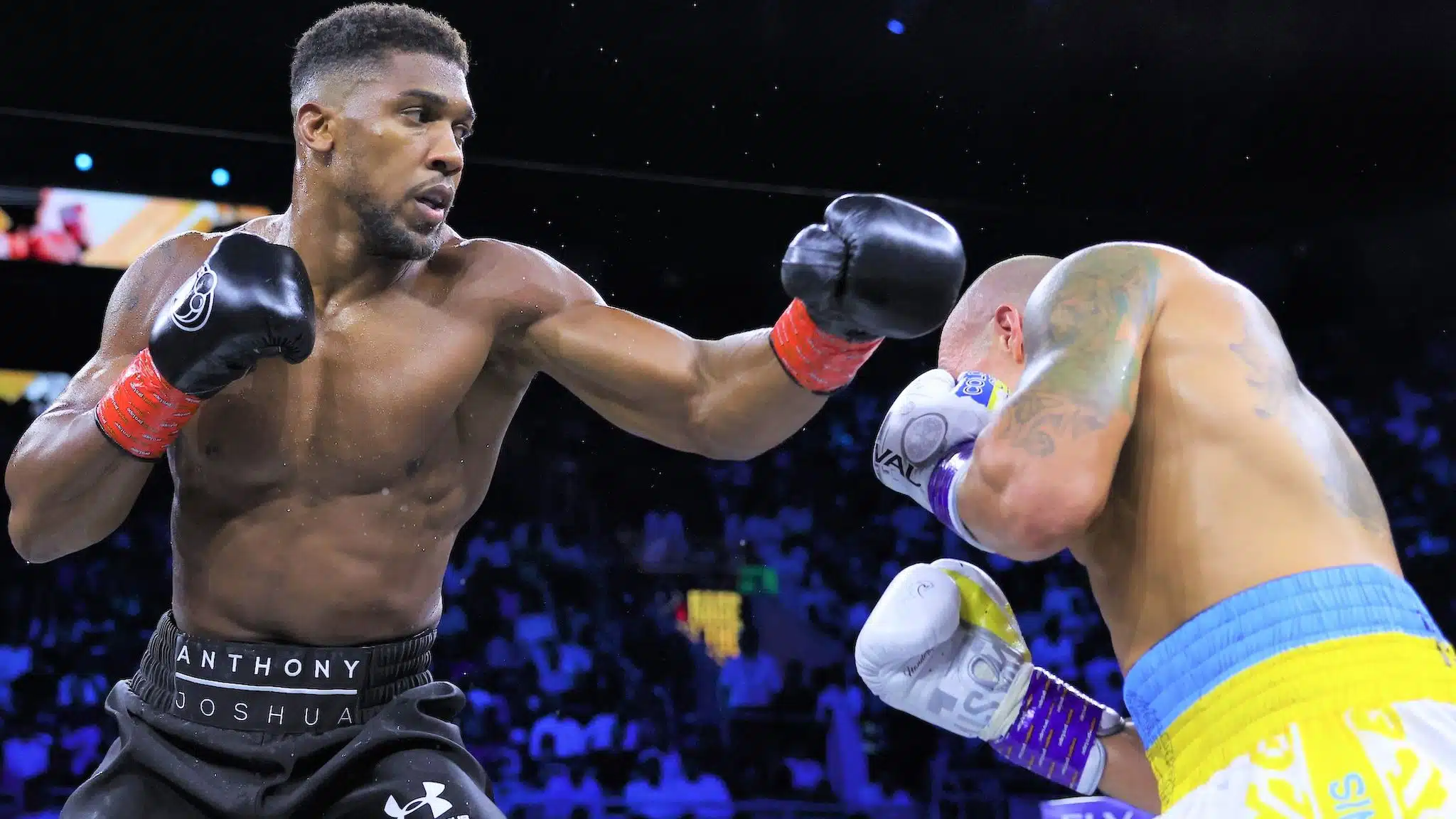 Thus far, one of the leading candidates to face Anthony Joshua in his next fight on April 1st is unbeaten Australian fighter Demsey McKean, a 6'6″ boxer from Brisbane whose nickname is "The Tower of Terror."
McKean told Sky Sports, "We are one of the frontrunners for a possible opponent for Anthony Joshua. I could be (the man to retire Joshua) and I am very confident I can do that."
McKean thinks that even if he does manage to beat Joshua, it shouldn't mark the end of the former champion's already illustrious career.
"But don't get me wrong," McKean added, "there is still more fights for AJ. If he loses to me, a top-10 heavyweight as well, that shouldn't be the end. People probably don't give him the credit he deserves, what he has done for the heavyweight game. He has brought a lot of eyes and money into the heavyweight division. He is probably the biggest name in boxing, everyone is after him, including me. It is the name to have on your resume."
Notwithstanding, McKean questioned whether a third loss in a row could mess with Joshua's emotional state.
"There are still fights to be made and people are still going to pay to watch those fights," McKean continued. "But three losses in a row, does he need to keep doing this, he is well set up now? He probably still has his doubts, he still doubts himself a lot, I know that. But who wouldn't when they are at the top, in the limelight and cop a lot of criticism. There are a lot of factors but I have the skills to do that (retire him) for sure."
Do you think Anthony Joshua's career would be 'all over' if he loses next fight on April 1st? Let us know what you think in the comments.